We initiate coverage on speculators' activities on major FX futures. According to CFTC's Commitments of Traders, speculators were bearish (NET SHORT) on CHF, JPY, AUD and CAD in the week ended May 8. Meanwhile, they remained bullish (NET LENGTH) over EUR, GBP and NZD. However, the positive sentiment has deteriorated of late. As such, NET SHORT for USD Index markedly reduced to 549 contracts, from 1 734 contracts in the prior week. A return to Net LENGTH, for the first time since March, in weeks ahead is likely, if the trend continues.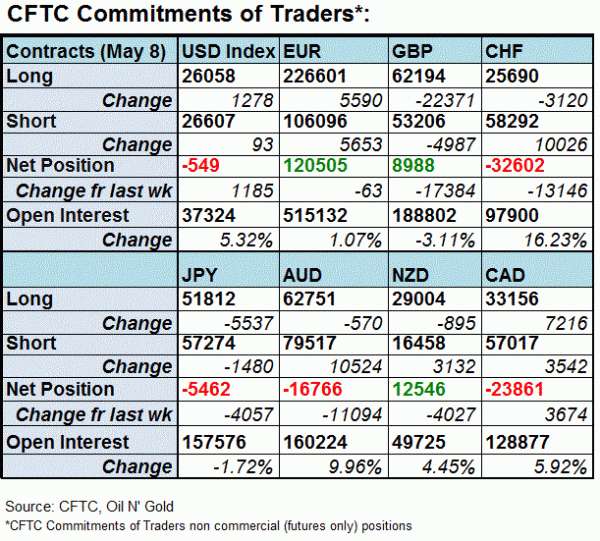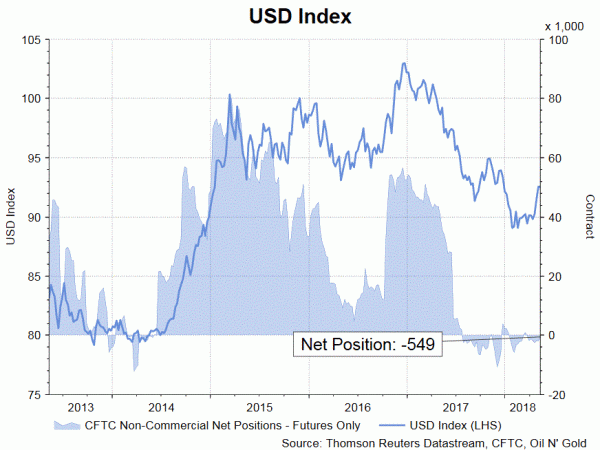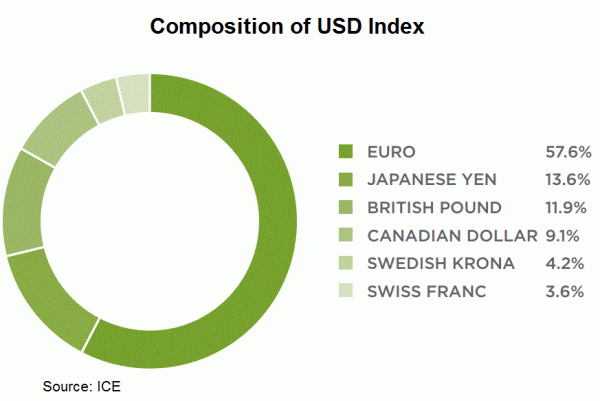 NET SHORT for CHF futures increased +13 146 contracts to 32 602, while those for JPY and AUD contracts rose +4 057 and +11 094 contracts to 5 462 and 16 766, respectively. Bears have been dominating AUD recently. NET SHORT has reached the widest level not seen since early January, after drifting from NET LONG in April. This appears consistent with the Aussie's selloff. NET SHORT for CAD futures dropped -3 674 contracts to 57 017 for the week. The sentiment for CAD has improved recently with net position stabilized since early April.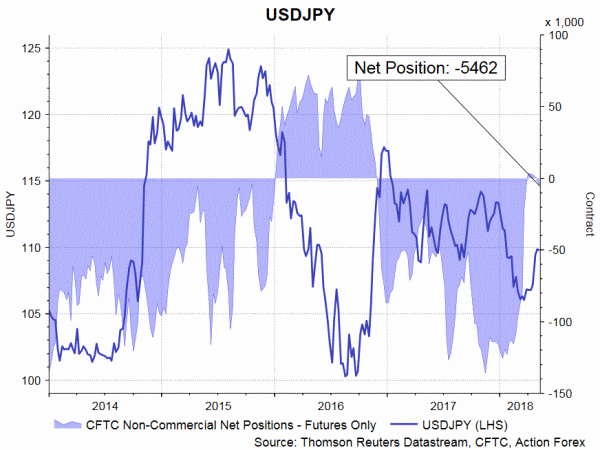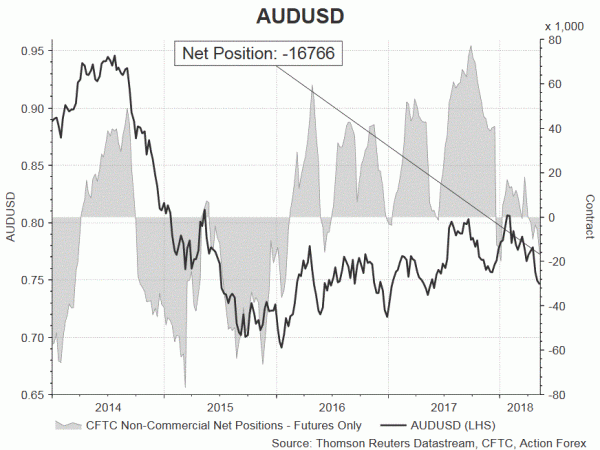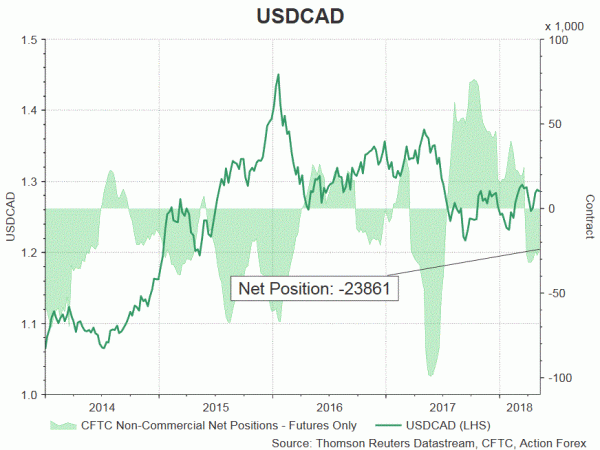 With speculations added to both sides, NET LENGTH for EUR futures dipped slightly, by -63 contracts, to 120 505. NET LENGTH for GBP futures slumped -17 384 contracts to 8 988. The decline in speculative long positions was more than quadrupling that in speculative short positions during the week. Indeed, sentiment in sterling has soured since three weeks ago and the decrease in Net LENGTH has been accelerating. The situation is likely driven by the disappointing 1Q18 GDP growth data and a more dovish BOE. For three weeks in a row, NET LENGTH for NZD futures has been narrowing. down -4 027 contracts to 12 546 last week. Over the past week, ongoing drop (-895 contracts) in speculative long positions was accompanied with a significant increase in speculative short (+3 132 contracts), sending the NET LENGTH to 12 546 contracts, down -4 027 from a week ago.