As suggested in the CFTC Commitments of Traders report in the week ended November 27, NET LENGTH in USD Index slipped slightly whilst bets increased on both sides. All other major currencies stayed in NET SHORT positions. During the week, the greenback strengthened against major currencies. Note that the report date was before Fed Chair Jerome Powell's comment that the policy rate is "just below" neutral. Speculative longs on USD index added +611 contracts while shorts gained +644, reducing the NET LENGTH, by -33 contracts, to 39 307 contracts.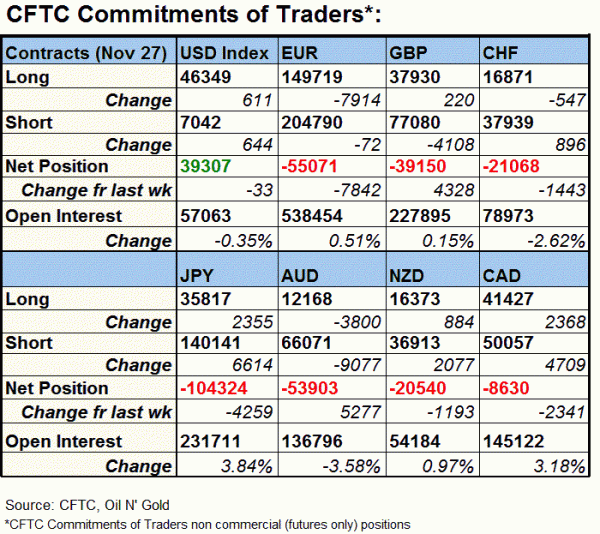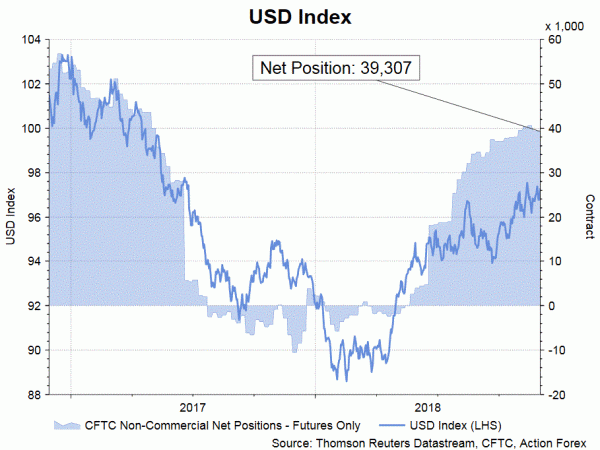 Concerning EUR and GBP futures, speculative long positions for the former dropped -7 914 contracts while shorts slipped -72 contracts, raising NET SHORT to 55 071 for the week. Markit's flash PMI showed downside surprise on both manufacturing and services activities. NET SHORT for GBP futures decreased -4 328 contracts to 39 150. Speculative longs added +220 contracts while speculative shorts plunged -4 108 contracts for the week.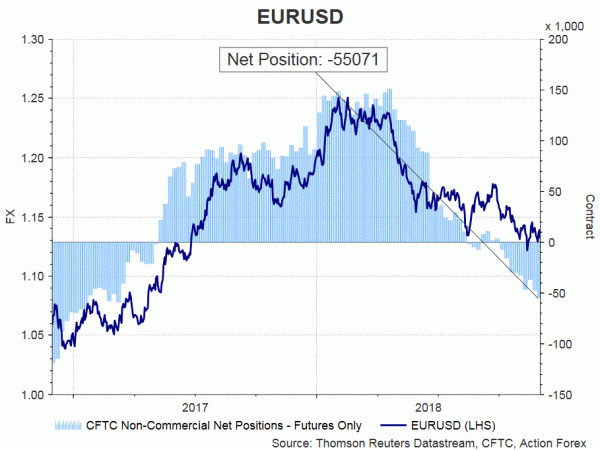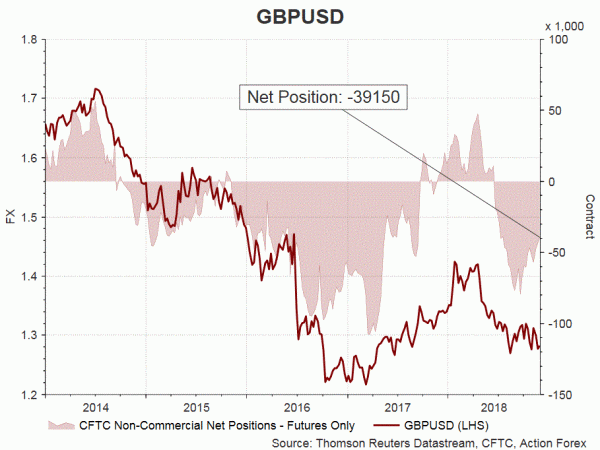 On safe-haven currencies, Net SHORT for CHF futures gained +1 443 contracts to 21 068. Bets dropped on longs but gained on shorts. NET SHORT for JPY futures jumped +4 259 contracts to 104 324 during the week. Bets shrank on both sides.
On commodity currencies . NET SHORT for AUD futures fell -5 277 contracts to 53 903. Speculative long positions declined -3 800 contract while shorts dived -9 077 contracts. NET SHORT for NZD futures increased -1 193 contracts to 20 540. On the contrary, NET SHORT for CAD futures rose +2 341 contracts to 8 630.