As suggested in the CFTC Commitments of Traders report in the week ended March 19, NET LENGTH in USD Index fell as speculative long positions dropped while shorts gained. NET LENGTH for USD index declined -9 139 contracts, to 25 935. All major currencies were in in NET SHORT positions.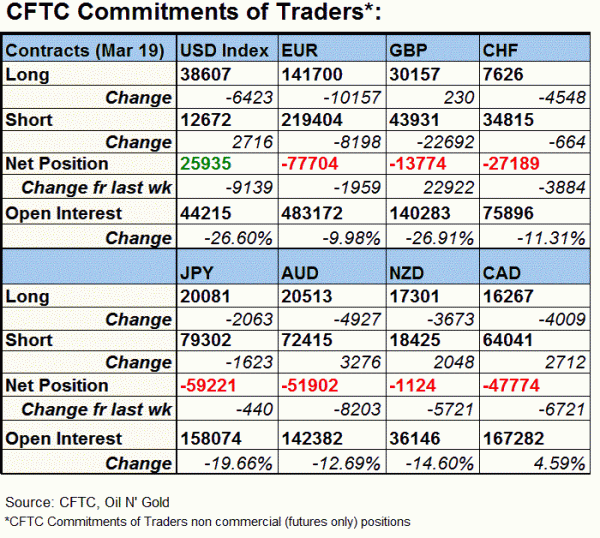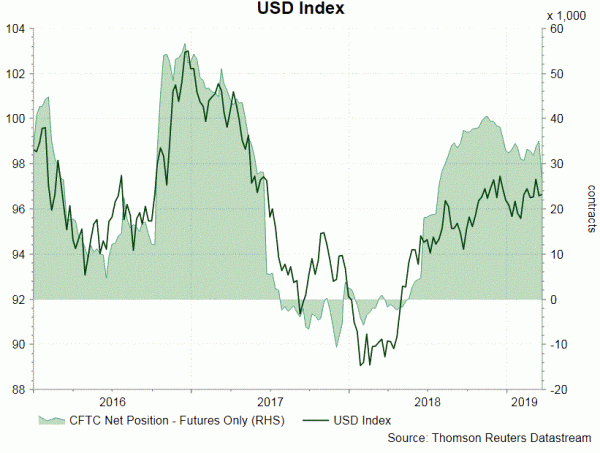 Concerning European currencies, NET SHORT for euro futures gained +1 959 contracts to 77 704. Traders trimmed bets on both sides. Yet, reduction in longs outweighed that in shorts. NET SHORT for GBP futures declined -22 922 contracts to 13 774. Speculative long positions climbed +230 contracts while speculative shorts plunged -22 692 contracts for the week. UK parliament voted to extend Article 50. However, EU parliament rejected PM Theresa May's request to delay Brexit to June 30. The EU indicated that the UK can officially leave on May 22 the latest if there is a Withdrawal Agreement (deal) approved by MPs. If no deal is approved, the UK would have to leave by April 12. This suggests that the scenario of a no-deal Brexit is not eliminated. On the other hand, a petition calling on the UK to revoke Article 50  has got over 4 million signatures in under three days, while protesters gathered in London calling for another EU referendum. We expect the British pound to remain volatile in coming weeks.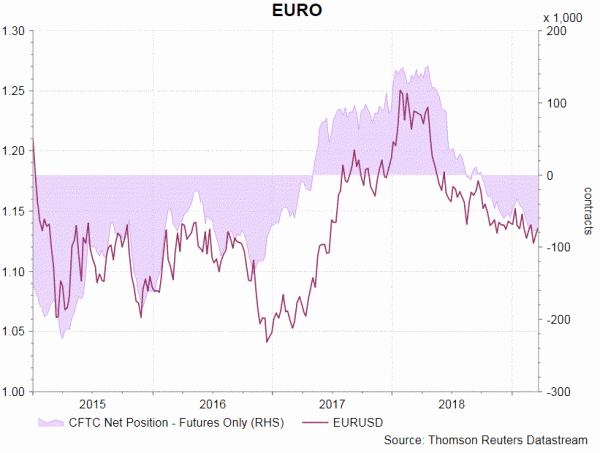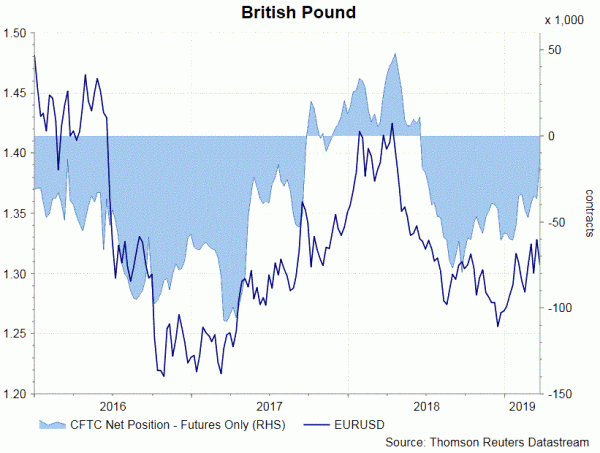 On safe-haven currencies, Net SHORT for CHF futures rose +3 884 contracts to 27 189. NET SHORT for JPY futures gained +440 contracts to 59 221 during the week. Bets fell on both sides.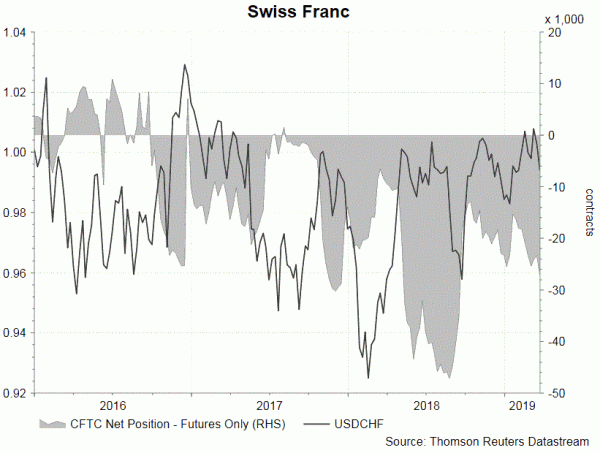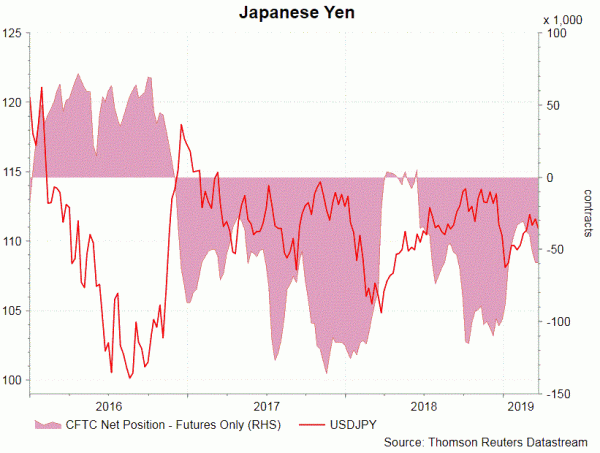 On commodity currencies . NET SHORT for AUD futures rose +8 203 contracts to 51 902. Speculative long positions fell -4 927 contracts while shorts rose +3 279 contracts. NZD recorded NET SHORT of 1 124 contracts last week, amidst decrease in speculative long positions and increase in shorts. NET SHORT for CAD futures climbed +6 721 contracts to 47 774. Traders turned more bearish  over the loonie with speculative longs falling while shorts rising.