As trade tensions between Japan and Korea evolve, the latest development is that Japan is preparing to remove Korea from its "white list". Countries in the list can enjoy preferential treatment on trade with minimum retractions. The move marks escalation after Japan imposed control measures for exports of three electronic materials (photoresist, fluorinated polyimide, and etching gas) from July 4. We expect the impact of both measures to be temporary. Negative impacts on further escalation of trade tensions are, nonetheless, difficult to predict. We expect Bank of Korea of cut interest rate again later this year and the risk to Korean won is skewed to the downside.
On July 1, Japan's Ministry of Economy, Trade and Industry announced control measures for exports of three electronic materials (photoresist, fluorinated polyimide, and etching gas) to Korea, effective July 4. The restriction requires individual license review and approval for exports of these items to Korea. It could take as much as 90 days for the process from application for approval. These three chemicals take up less that 0.1% of Korea's total exports. Yet, they are critical elements in semiconductor production. Semiconductor exports contribute to about 20% of the country's exports. We expect the control measures would have limited impact on the semiconductor industry.
As mentioned about the control measures are not embargo. They require Japanese exporters of these materials to apply for license before making shipment to Korea. Such process usually takes 90 days. Usually, manufacturers should keep two to three months of inventory of these materials. It does not appear to cause much disruption. However, announcement of the control measures might cause front- loading of chip exports in the third quarter, before pulling back in the fourth quarter.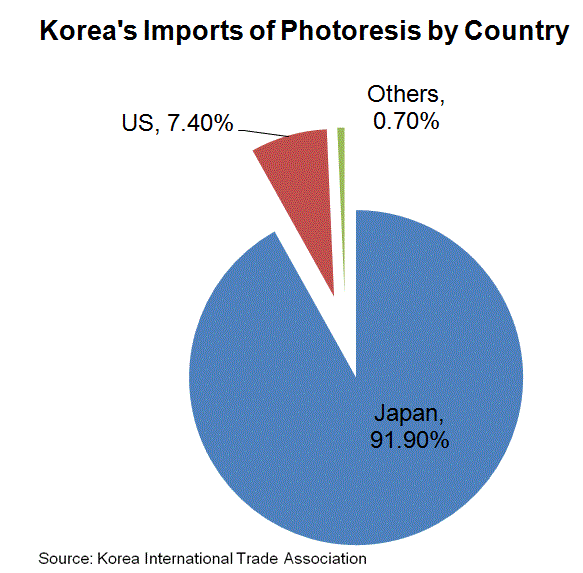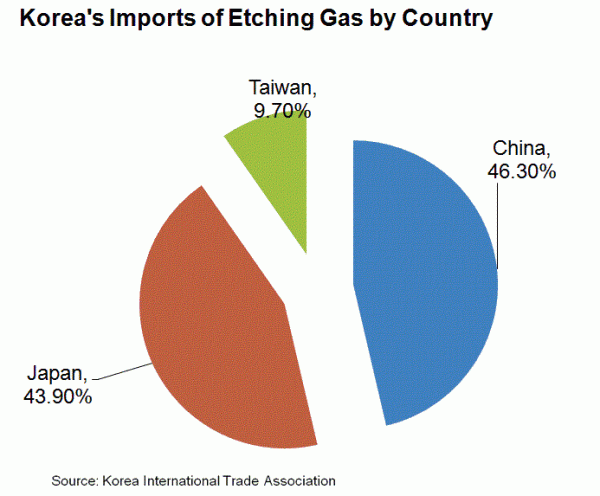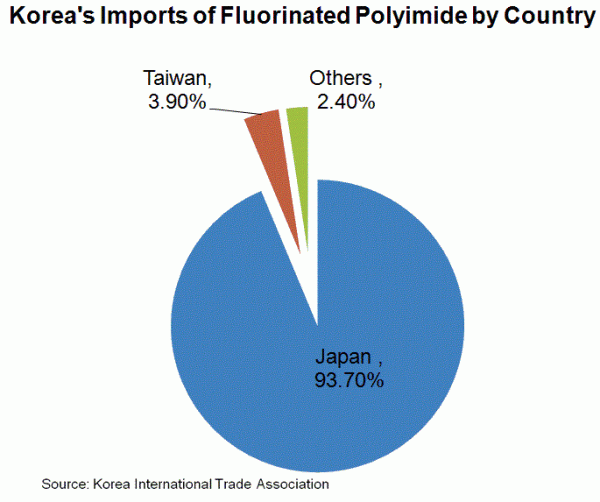 Today, a report from Japan's Kyodo news agency suggested that the government could likely approve the removal of Korea from its white list as soon as August 2. The restriction would take effect 21 days after the official announcement. such action suggests that 97% of Korea's imports from Japan could be affected – subject to a new export clearance and license application procedure that could take up to 90 days. Imports are predominantly machinery and electronics, with a large part of it related to semiconductor production.
Although we believe the impact in the short-term would be limited, the risks of further escalation have increased. Indeed, Bank of Korea (BOK) has warned of the issue at the meeting last week. As BOK Governor Lee Ju-yeol noted, "considering the trade volume between South Korea and Japan and the connectivity between industries and companies, if export restrictions are realized and expanded, we cannot say that its impact on exports and the economy is small", although he added that it is too early to estimate the potential impact. As such, BOK cut the policy rate by -25 bps to 1.5%. It also sent a dovish message and cut the GDP growth forecast to 2.2% for this year, down from +2.5% previously projected. Given intensifying uncertainty to the trade outlook, and the fact that BOK did not rule out more easing later this year, we expect to see another -25 bps reduction in 4Q19.