The moderate pace of inventory building continued in February, with businesses boosting stocks 0.3 percent. Sales are proceeding at a similar clip, keeping the inventory-to-sales ratio steady.
Steady as She Goes
Business inventories rose 0.3 percent for a third straight month in February, with manufacturers, retailers and wholesalers all adding to stocks.
The inventory build looks warranted given the steady pace of sales at manufacturers and wholesalers. Retailers saw sales slip in February, but core sales looked to have rebounded in March according to a separate report released this morning.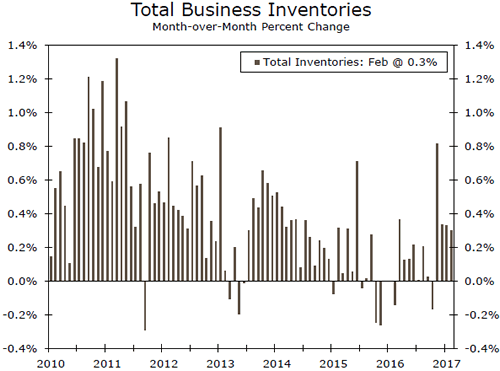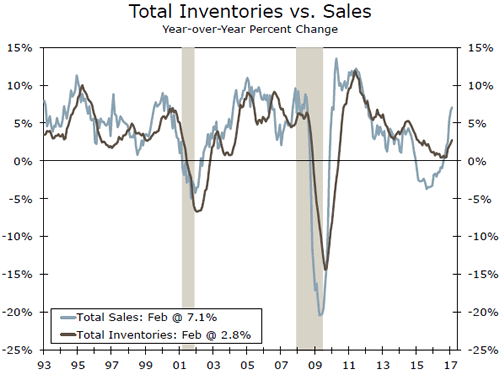 Inventories Better Aligned with Sales
The inventory-to-sales ratio was unchanged in February at 1.35, but has improved markedly over the past year, even when adjusting for inflation effects.
Although inventories have been rising in line with their recent trend, rising inflation in the business sector suggests that real inventory growth is likely to have slowed in the first quarter and will likely be a drag on Q1 GDP.