National home prices rose 0.4 percent in February and are up 5.8 percent year over year, according to the S&P CoreLogic Case-Shiller Index. Prices continue to be fueled by a steady uptrend in sales and low inventory.
National Home Prices Edge Up
Supported by tight supply and steady gains in home sales, U.S. home prices continue to edge higher. The S&P CoreLogic Case- Shiller National Home Price Index is up 5.8 percent over the past 12 months and the 20-City and 10-City indices are up 5.9 percent and 5.2 percent, respectively.
Among the 20 cities, Seattle continues to lead price gains, reporting a 12.2 percent increase over the year.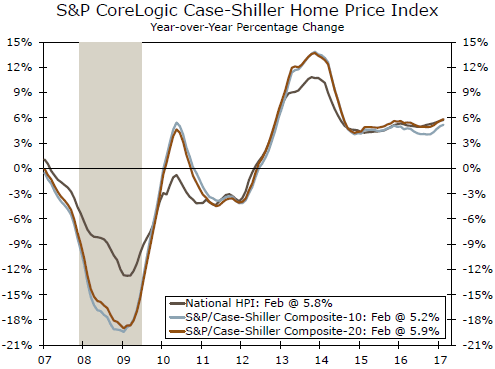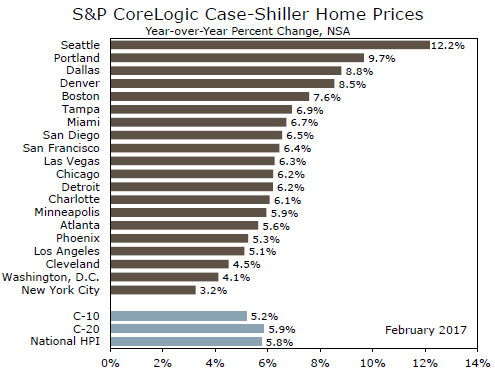 Solid Seller's Market
Sentiment reports indicate that consumers feel increasingly confident that it is a "good time to sell." Survey measures have been corroborated by recent hard data as the NAR reports properties are selling at a faster rate. Existing homes were on the market for an average of just 34 days in March, down from 45 days in February and 50 days in January. Low inventories and rising demand are likely to continue to fuel price pressures.