The price of crude oil extended Friday's losses after data from Baker Hughes showed a ramp up in activity in the United States. Over the past week, US drillers added 7 new rigs, bringing the total to 584. This is an indication that oil production, which stands at more than 11.7 million barrels a day, will continue to increase. The price was supported slightly by a huge fire that happened in a Phillips 66 refinery that processes more than 120K barrels a day.
Sterling was little moved in today's trading ahead of key data from the United Kingdom. The Office of National Statistics (ONS) will release the GDP numbers. The second reading of the GDP is expected to show that the economy expanded by 1.4%, which will be lower than the previously-released 1.5%. On a QoQ basis, the economy is expected to expand by 0.3%. The manufacturing production for December is expected to have risen by 0.2%, while the construction output is expected to have risen by 1.5%. This will be lower than the 3.0% increase for November. The trade deficit is expected to have reduced to 12 billion pounds.
Chinese stocks were higher in today's trading as investors returned to the market after a week of holidays. Last week, the Chinese celebrated the Lunar New Year, a period in which the market is usually closed. The Shanghai and Hang Seng indexes rose by 0.83% and 0.15% respectively. In the United States, futures pointed to a lower open after reports that talks between the democrats and republicans on border wall funding had broken down. This means that a government shutdown will likely happen later this week.
EUR/USD
The EUR/USD pair was little moved in the Asian session today. The pair is trading at 1.1320, which is closer to last week's low of 1.1310. In the past two weeks, the pair has been on a downward trajectory, falling from the previous high of 1.1515. On the hourly chart, the pair remains below the 25-day and 50-day moving averages. The 20-day RSI is relatively unmoved at the 40s while the MACD remains at the oversold level. While the pair will likely continue the downward trend, traders should watch out for the important support of 1.1288.
GBP/JPY
The GBP/JPY cross was little moved ahead of key economic data from the UK. The market in Japan is also closed for the country's founding day celebrations. The pair is now trading at 142.15, which is where it closed last week. This price is also slightly lower than the 25-day and 50-day EMA. The Relative Vigor Index is at the neutral level. There is a likelihood that the pair's movements today will depend on data from the United Kingdom.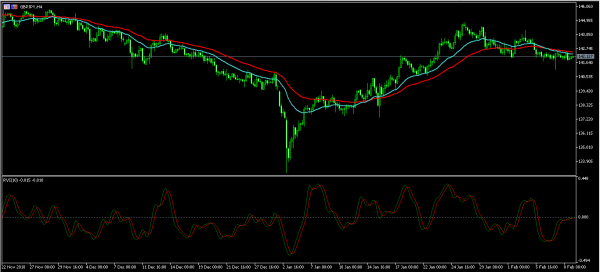 XBR/USD
The price of Brent crude oil declined after weekend news. The pair reached an intraday low of 61.24. The hourly chart shows how volatile the pair has been, which is also evidenced by the Average True Range (ATR) indicator. The current price of 61.40 is below the 25-day and 50-day EMA. The DeMarker indicator has declined closer to the oversold level. Today, there is a likelihood that the pair will continue to show volatility as investors react to more news from OPEC and US