Another day, another 10% move
Bitcoin remains as volatile as ever, falling more than 10% on Sunday to hover above $10,000.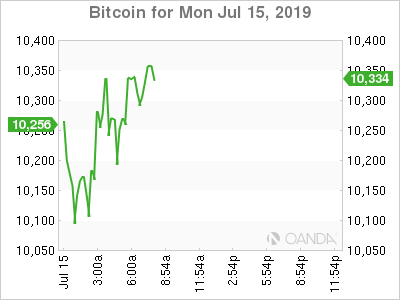 A cryptocurrency exchange reported a theft of $32m over the weekend, while a Chinese mining firm was raided after stealing $3m in electricity. As is often the case, it's not clear whether these stories contributed to the sell-off or if they even get the same attention they once would.
What is clear is that price action is not settling down and no matter which way we turn from here, that could well continue. The $9,500-10,000 area has been tested overnight but is finding a way to hold on for now.
A break of this could put some pressure on prices, with $9,000 being the next key level below, while a failure to do so could reinvigorate the hodlers and those that think it's not a case of if it will $20,000 but how soon.