After AUD/JPY resistance held back in February, we've seen a pullback in the pair worth another look.
The following excerpt is taken from from the previous AUD/JPY feature which I've linked to in the previous paragraph:
Here is the zone once again. It doesn't really get much clearer that this:
AUD/JPY Daily: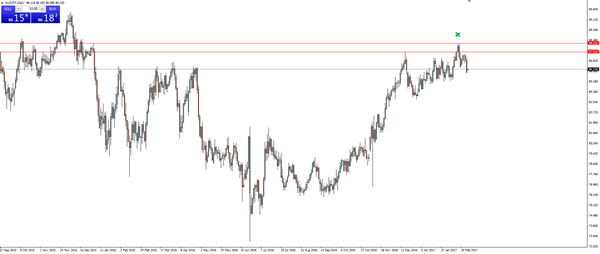 As you can see quite clearly, higher time frame resistance held and price subsequently dropped.
Keep that one in mind and now compare that above chart to the following updated daily chart, showing where we're at now:
AUD/JPY Daily: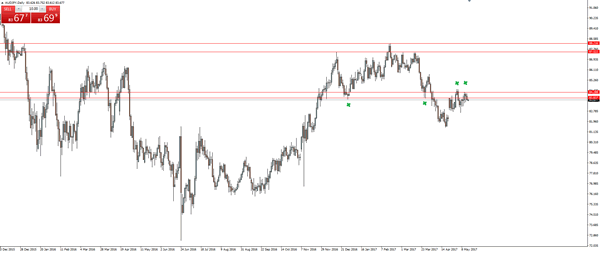 This is where you can see that price has now pulled back to retest previous short term support, this time as resistance. An opportunity to look for a continuation if you're still in, and a chance to get short if you missed the first entry.
Zooming into the hourly chart, you can see a further intraday pullback into previous support turned resistance:
AUD/JPY Hourly: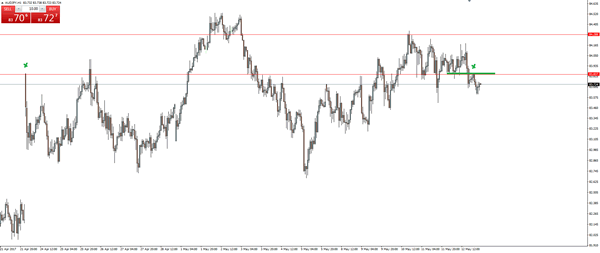 Depending on how aggressive you are a trader, there are a few levels here that you could use to manage your risk and position sizing around.
How are you looking to trade the Aussie?