With the US stock market (SP500 on the Vantage FX MT4 platform) making ANOTHER new high overnight, we turn our attention to an early week look at Indices markets.
Now, we had previously highlighted the following SPI200 range on the blog. Of course if you open up the chart now and take a look how that coiling triangle pattern broke out, it went straight to the top of the range, and immediately onto test higher resistance from there:
SPI200 Daily: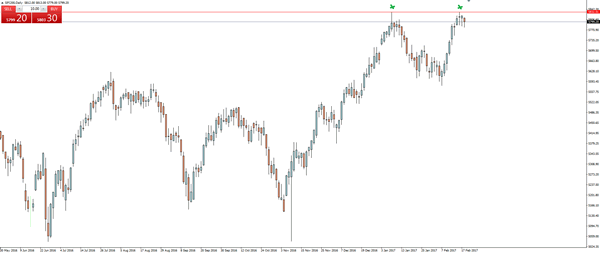 Daily resistance that you can see has held for now, printing a pretty obvious double top in the process.
I'll let you zoom out a little further yourself to see the previous price action at this level back in 2015, but price is most definitely also pushing into a larger zone of interest in any case.
SPI200 Hourly: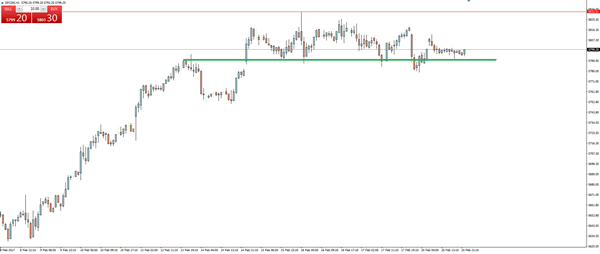 Taking another couple of steps down to the hourly, I've drawn a lower time frame level that we can possibly use to manage our risk around for tight risk:reward IF the higher time frame double top does in fact hold.