A clear as day NZD/USD support level to end a busy week for us here in the Vantage FX office.
We had been shorting NZD/USD off this major resistance level, but the question now has to be asked whether the shorts will run out of steam own here.
NZD/USD Daily: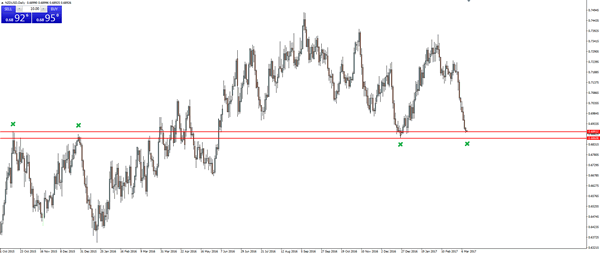 You don't really get much clearer daily levels than this, with each touch followed by big rejections in both directions.
Interestingly enough, you can see the time that the level was broken right in the middle of that chart, price absolutely hammered through it without even the hint of a pullback.
Levels are there to be broken and just because they have been broken before, doesn't invalidate them or give reason to ignore them in the future.
NZD/USD Hourly: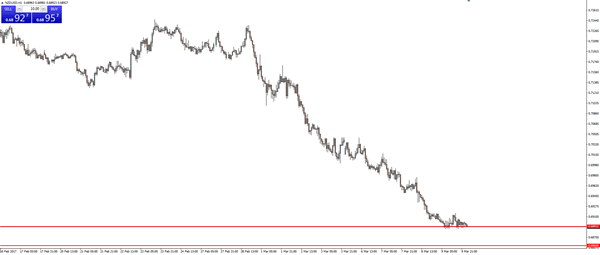 Now we wait to see if the higher time frame support level holds and from there we can zoom into the hourly chart and look to long any pullbacks that coincide with short term retests.