A quick one for the commodity traders this hump day Asian Session morning. What better way to get through the toughest part of the work week than to keep your eye on the price of Oil!
Taking a look at Oil from a higher time frame point of view, first up the weekly chart.
Oil Weekly: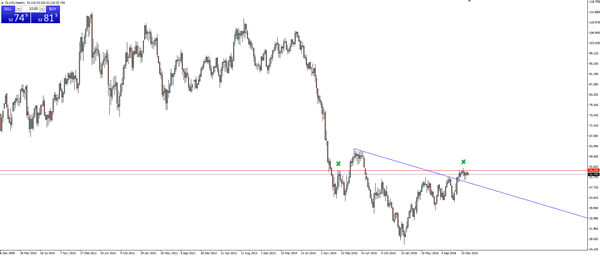 The weekly shows a trend line break and price capped by a horizontal resistance level that price has rejected off in the past.
Oil Daily: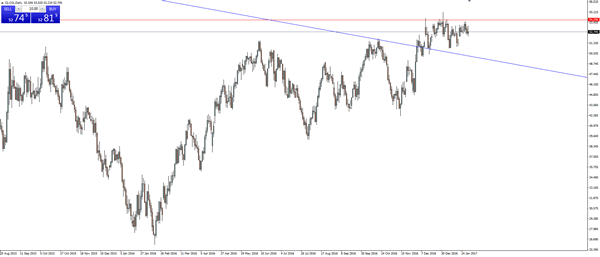 These Oil charts looks just just like Tuesday's GBP/JPY trend line break. A trend line break out into horizontal support/resistance. Without momentum, this is just waiting to be sold into the level and then for price to tuck back inside the trend line as it is sold off lower.
So often we see trend lines reactivated this way. Could a reactivation of bearish trend line resistance be on the cards for Oil, or will it continue higher?