As shown in the weekly chart below, it looks as though something is on the horizon for GBPCAD as price lingers around some pretty heavy resistance.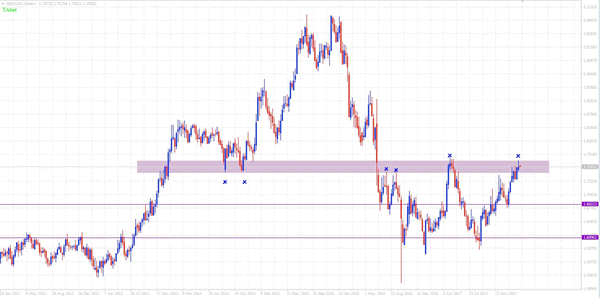 We're presented with two possible scenarios – Price either gets rejected, or we see price breaking through resistance. Let's go down to a daily chart for further analysis.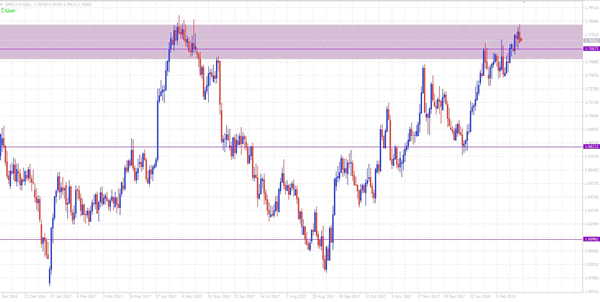 It looks as though momentum has slowed significantly at our resistance area, which is holding for now. If price can break through our minor support area of 1.75ish we could possibly see a move to 1.73 where it would likely encounter more support, or even a further move through to the 1.68 area. A suitable stop loss area could be just above the recent high, presenting a good R:R ratio. The alternative possibility is that price breaks through resistance.