Currency pair EUR/USD
The EUR/USD has probably started with the wave 5 (pink) pattern but a break above the previous top (red) and trend line (red) is needed before price can potentially reach the 61.8% Fibonacci target.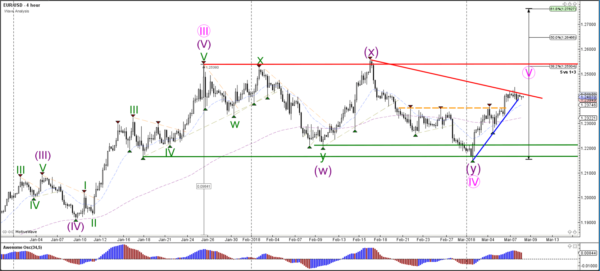 The EUR/USD is in a break or bounce spot. A break above the 78.6% Fib target could price extend the wave 5 to higher Fib levels whereas a bearish break could see price retest the Fib levels of wave 2.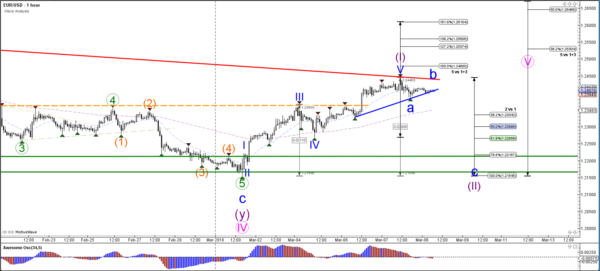 Currency pair GBP/USD
The GBP/USD bullish momentum is probably creating a wave 1 (green). A bullish break above resistance (red) could confirm wave 5 (brown).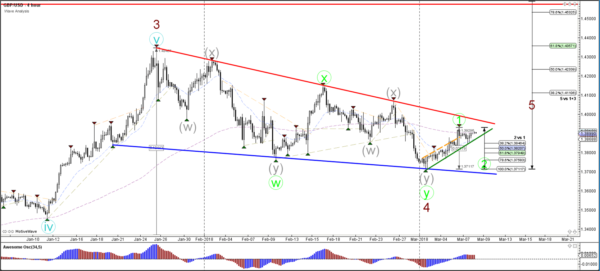 The GBP/USD seems to have completed a 5th wave (grey) and could correct lower when it breaks support. Alternatively, it could break for one more higher high and complete wave 5 at the Fib targets.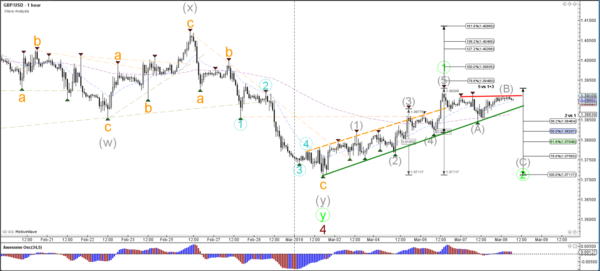 Currency pair USD/JPY
The USD/JPY did not manage to break above the resistance trend line (red) and therefore could still be in a wave 5 (blue).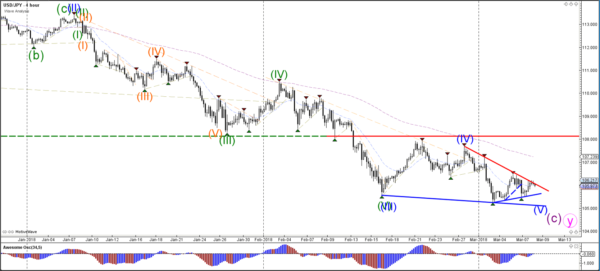 The USD/JPY is building a triangle pattern.