For me, with price still at resistance, at some stage this week we're definitely going to see the Aussie Dollar come into play to wanted to feature the charts to kick off the week.
Now we've spoken about these particular Aussie resistance levels on the blog before but added this obvious trend line that price is creeping along.
AUD/USD Daily: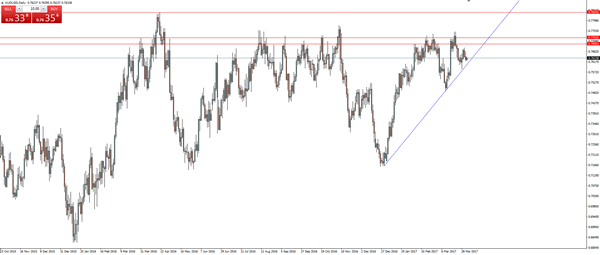 But first up, the daily is all about the horizontal resistance zone. Touch after touch after touch and still price flirts. Make of that what you will.
You're either a trader that believes so long as we're under the level then it's a sell. Or you're looking to buy as each touch potentially weakens the resistance level.
AUD/USD 4 Hourly: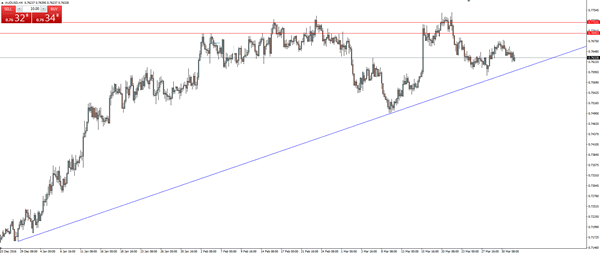 Zooming into the 4 hourly chart, this short term trend line support level can definitely be used to help make the decision.
Which way is it for you?