We turn our attention back to the majors today with another look at GBP/USD.
The majors haven't been doing a whole lot for a while now, highlighted by the Cable charts in this post, clearly stuck in higher time frame ranges.
You can see the daily range on GBP/USD in the chart below:
GBP/USD Daily: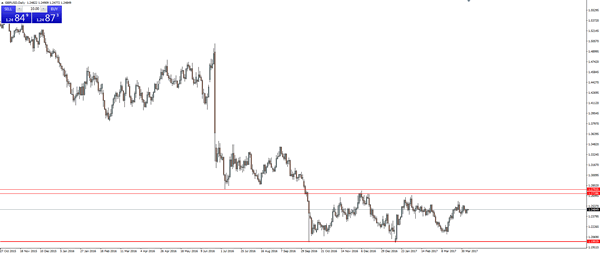 Zooming into any of the intraday charts, you can see that price is coiling into a wedge pattern:
GBP/USD 4 Hourly: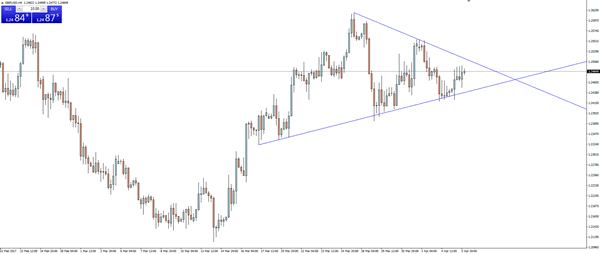 Seeing as though price is right smack bang in the middle of the daily range, the direction on which to trade this pattern isn't clear. Do you view it as a continuation pattern because price has rallied off support and this is merely a pause before a further push higher, or do you take the view that it is simply a turn as we get closer to the top of the range?
Price is very much in an area of indecision at the moment. Keep that in mind if you're taking a Cable position to end the week.