One of the first things i stumbled into this morning was a potential setup on the USDSGD pair. After a lengthy downtrend we've seeing price stall/consolidate for a couple of months now. Consider the daily chart below.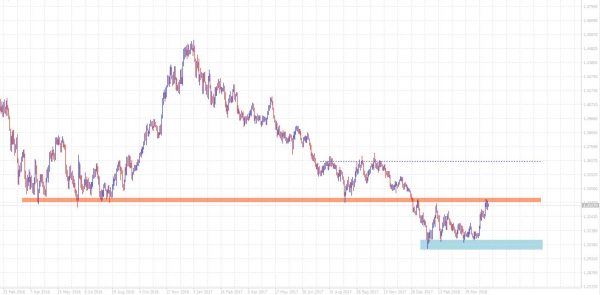 You can see that our red supply zone has been tested numerous times in the past, and since price has approached it yet again, we're awaiting to see if it has the momentum to launch through or if it will respect the area of resistance and grind lower toward our demand zone (blue). It's early days yet, as I like to see a few more tests of consolidation zones before it breaks, but it seems to be shaping up.
Let's drop down to the 4H timeframe.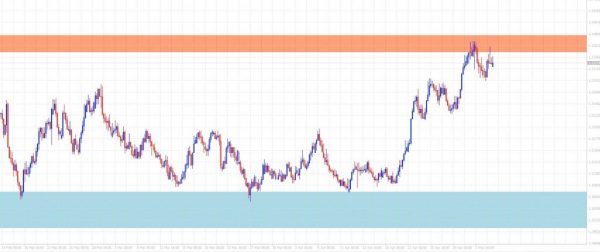 You can see in the recent candles that there has been some indecision at these recent highs, which could indicate that price isn't yet ready to break upward. This could potentially be played as a range trade, where a trader could look for a convincing rejection of resistance aiming to target 1.32 area or even down to our coloured support zone.