Yen and Dollar are so far the biggest winner today on concerns of US-China trade war. Australian Dollar and New Zealand Dollar lead the way down.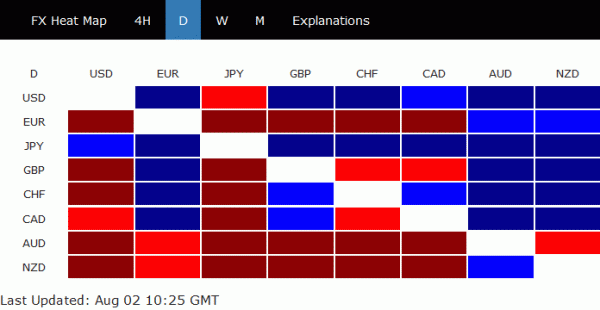 Trump's administration formally announced the intention to impose 25% on USD 200B in Chinese imports yesterday, more than double of the 10% rate in the original plan.
China is surprisingly quiet on the topic today.  Chinese Foreign Ministry spokesman Geng Shuang just made "two statement" regarding the news in a regular press conference. Firstly, "we would advise the United States to correct its attitude and not try to engage in blackmail. This won't work on China." Secondly, "we would advise the U.S. side to return to reason, and not blindly let emotions affect their decisions, because in the end this will harm themselves."
That's it, not even any elaboration.
Nonetheless, the reactions in China stocks are loud and clear. The Shanghai SSE composite closed down -2.0% at 2768.02. The breach of 2753.83 support affirmed our view that rebound from 2691.02 has completed at 2915.29, ahead of 55 day EMA and key well inside medium term falling channel. The index should revisit the key support zone between 2016 low of 2638.30 and 2700. This is an area which could prompt serious government intervention. Let's seen if the Chinese national team would do anything there.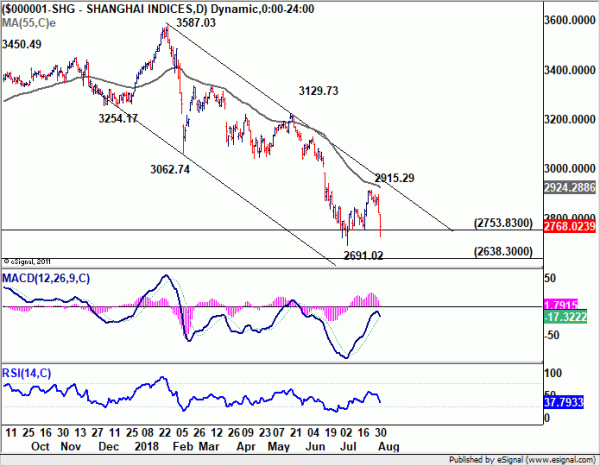 The USD/CNH (offshore Yuan). Rises to as high as 6.876 so far today and the Yuan's downtrend extends. We've argued here that Yuan's weakness is primarily due to economic weakness and loosening policies. Adding the severe impact of a full blown trade war with the US, the momentum of depreciation in Yuan doesn't seem right. We'd urge US Treasurer Steven Mnuchin to look into whether China is doing anything to slow Yuan's decline. If there is, Mnuchin should openly ask China not to perform such manipulations.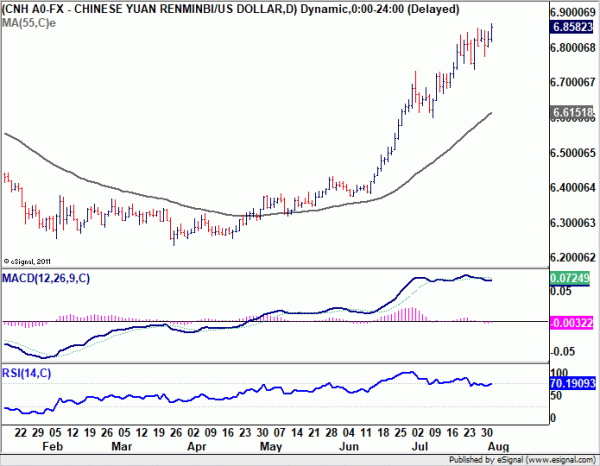 Also, remember that there was a report saying that Mnuchin is in private talks with Chinese Vice Premier Liu He on going back to the negotiation table? Hours later, there was another report regarding the 25% tariffs, which was formally announced within 24 hours. Who leaked the story to the media or it's a made up? If the unnamed source was from the Chinese side, the US response was quick and clear, no negotiation before concession. If the unnamed source was from the US side, whose team would he be in? Or does it signal that Mnuchin was once again isolated by the trade hawks?