Chinese stocks rise sharply higher today on news that MSCI is considering to increase its A shares in the MSCI indexes.
MSCI noted that the 5% initial inclusion of China A implemented in May and August 2018 got "overwhelming positive feedback from market participants". It's has now launched a consultation on further weight increase. The investment community could provide MSCI with proposals till February 15, 2019 and the decision would be made on or before February 28, 2019.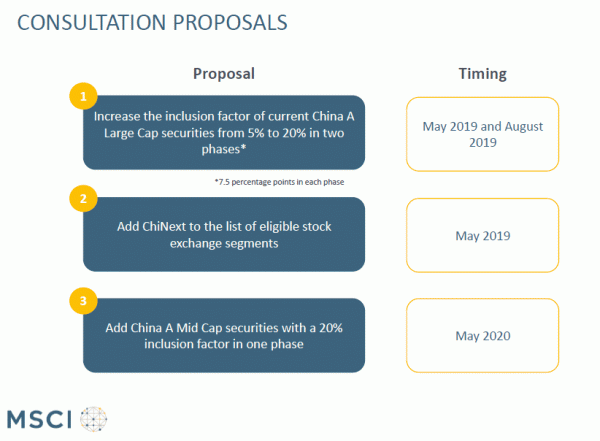 The current proposals including adding the weight of China A Large Cap securities from 5% to 7% in two phases, 7.5% each in May and August 2019. Also ChiNext could be added to the list of eligible stock exchange segments in May 2019. China A Mid-Cap securities with 20% included factor in one phase in May 2020.
At the time of writing, China Shanghai SSE composite is trading up 1.37% at 2819, finally back above 2800 handle.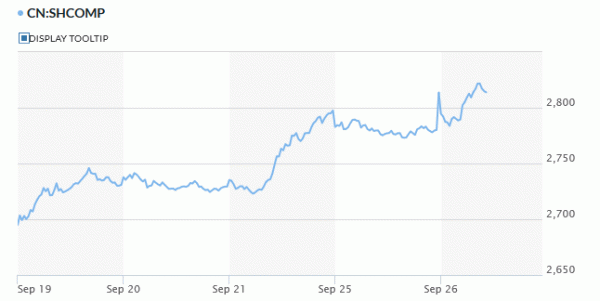 The news has apparently lifted Australian Dollar too. With today's rise and 0.7228 minor support defended, AUD/USD is possibly extending the corrective rebound from 0.7084 through 0.7303 before completing it.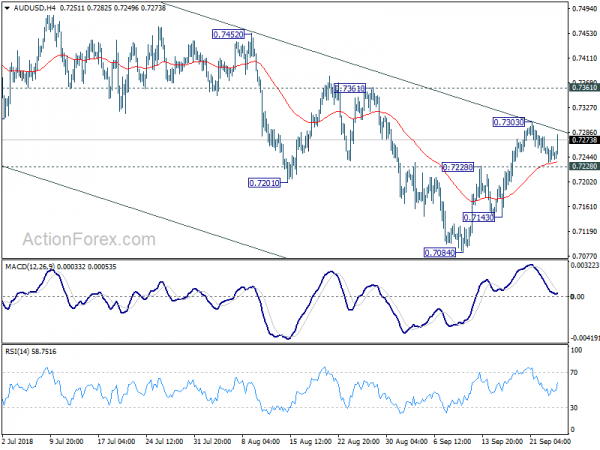 EUR/AUD's rebound from 1.6051 could also be finished at 1.6252. And, the correction from 1.6353 would likely have another take on 1.6051 support before completion.