Entering into US session, while Euro's sell and Italy catches a lot of headlines today, it's actually not the weakest one. Selloff in Euro slows a little bit after Italian PM Conte's FB post, pledging that Euro is indispensable. Australian Dollar is indeed the worst performing on risk aversion, following the sharp selloff in Hong Kong stocks and weakness in offshore Chinese Yuan. Sterling is the second worst as UK PM May continues get criticism on her Chequers plan from EU as well as Brexiteers. Yen is the strongest one on risk aversion, followed by Dollar and Swiss Franc.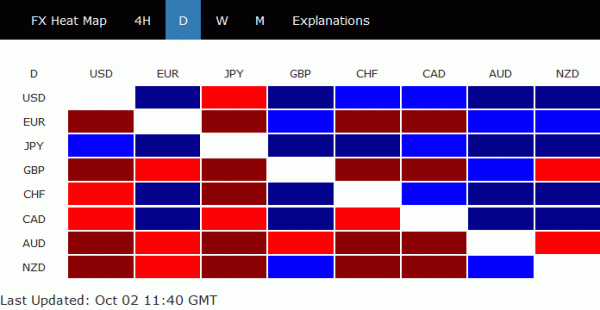 At the time of writing, DAX is trading down -0.77% at 12244.13, recovered mildly after hitting as low as 12203.60. CAC is down -0.78% and FTSE is down -0.45%. German 10 year bund yield hit as long as 0.41 earlier today but it's now back at 0.441, down -0.035. Italian 10 year yield is up 0.066 at 3.371, after hitting as high as 3.444.
Earlier today, Nikkei pared back almost all earlier gains and closed up just 0.10%. Singapore Strait Times lost -0.39%. Hong Kong HSI is in crisis mode, lost -2.38%. China is still on holiday but could very much face some troubles when they're back next week. Gold is hovering around 1190 despite Dollar strength.