Let's have a look at Yuan and Chinese stocks after US Treasury refrained from naming China a currency manipulator.
PBoC set the USD/CNY (onshore Yuan) rate at 6.9275 today, versus yesterday's 6.9103. USD/CNY then edged further higher to 6.9413 and hit the highest level since December 2016.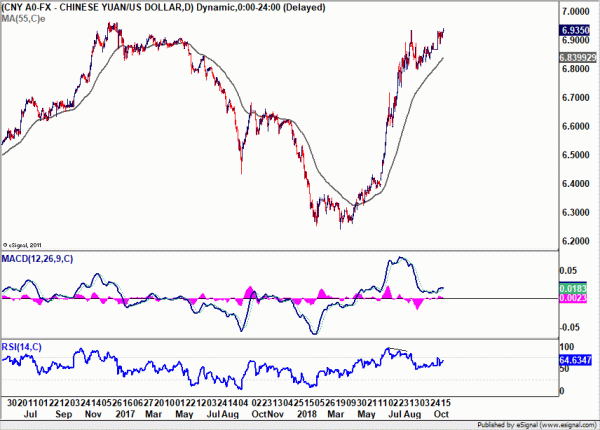 USD/CNH (offshore Yuan) also edged higher to 6.9403 today. But for now, it's limited below recent key resistance at 6.9586.
The Shanghai SSE suffers another day of selloff and reaches as low as 2504.63 so far. 2500 handle looks rather vulnerable.