Japan PMI manufacturing dropped to 51.8 in November, down from 52.9 and missed expectation of 53.0. That's also a two-year low.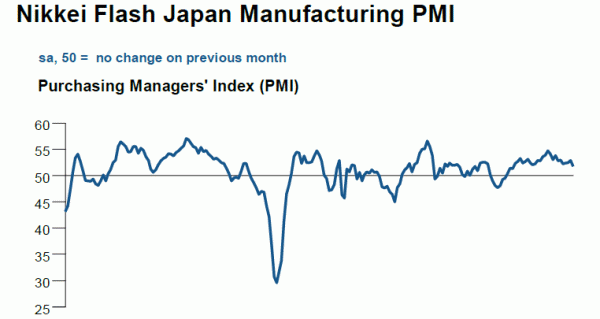 Commenting on the Japanese Manufacturing PMI survey data, Joe Hayes, Economist at IHS Markit, which compiles the survey, said:
"October's six-month peak seems to have been just a transitory month-to-month rebound following September's weather-hit dip. The November PMI dropped to a two-year low as the rate of output growth weakened and new orders for goods declined for the first time since September 2016.
"The underlying trend appears to be skewed to the downside. Indeed, the fall in new orders is a worrying development as easing global growth momentum coupled with a weak domestic backdrop could spell further demand woes for Q4. In fact, survey data suggests that manufacturers have already begun to pare back expectations, as confidence fell for a sixth consecutive month."