Australia NAB business confidence dropped to 3 in November, down from 5. Business conditions dropped to 11, down from 13.
Alan Oster, NAB Group Chief Economist noted that "the downtrend in conditions has continued in November" and, "this trend suggests that the business sector has lost some momentum since late 2017 and early 2018." He added "confidence is now below average, suggesting that businesses themselves think momentum will slow further".
On falling house prices, though, Oster noted "businesses do not yet suggest they are having a material impact." And, "falling house prices in themselves may have a 'wealth effect' on households but given the prior large run up the impact of the declines to date is unclear".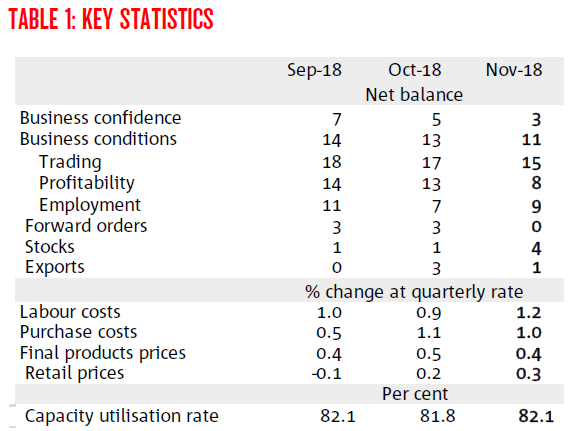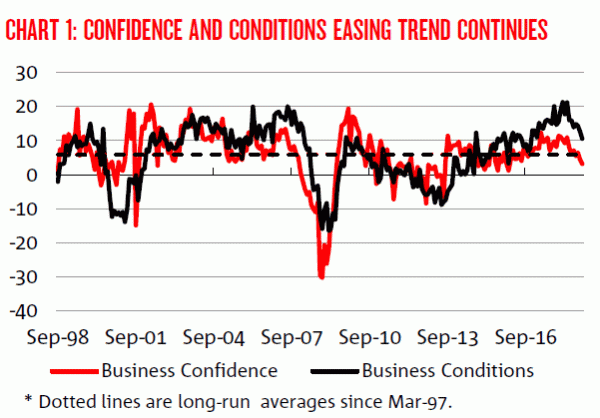 Also from Australia, house price index dropped for the third quarter by -1.5% qoq in Q3, matched expectation. Over the year, house priced dropped -1.9% yoy.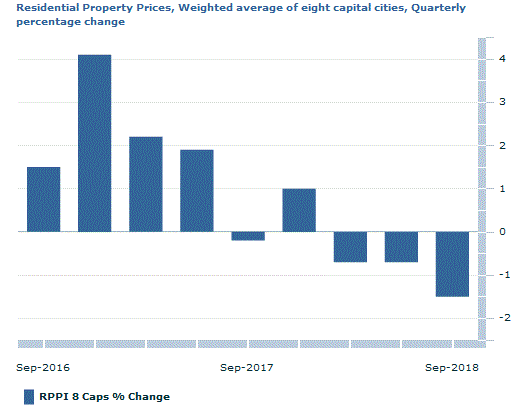 Among the capital cities, Sydney's house prices dropped -1.9% qoq, -4.4% yoy. Melbourne's dropped -2.6% qoq, -1.5% yoy. However, gains was recorded in Hobart (1.3% qoq, 13.0% yoy), Adelaide (0.6% qoq, 2.0% yoy) and Brisbane (0.6% qoq, 1.7% yoy).