France PMI manufacturing dropped to 49.6 in April, down from 49.7 and missed expectation of 50.0. That's the lowest level in 32 months. PMI services, on the other hand, improved to 50.5, up from 49.1 and beat expectation of 49.8. PMI composite rose to 50.0, up from 48.9.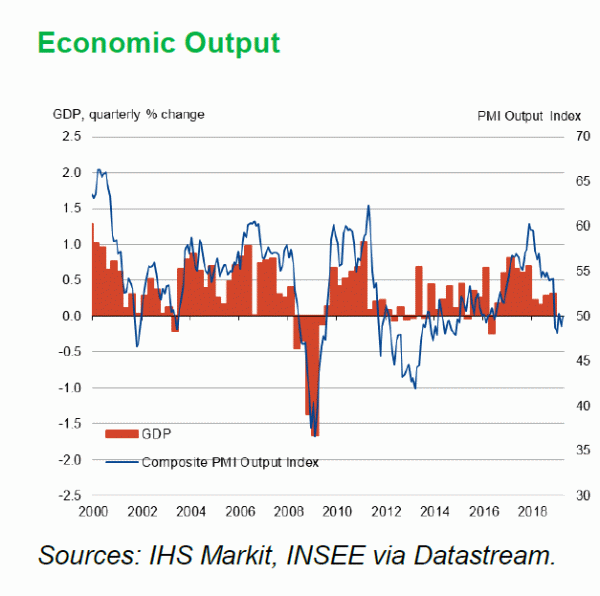 Commenting on the Flash PMI data, Eliot Kerr, Economist at IHS Markit said:
"The stabilisation of output in April is further evidence of the dwindling economic impact of the 'gilets jaunes' demonstrations. Protestor numbers have fallen to approximately 10% of their peak and the remaining disruption has been limited.
"However, protests aside, an underlying slowdown in demand remains evident in the French PMI data. New orders fell for the fifth month in a row during April, partly driven by a sixth consecutive contraction in exports. Although the rate of deterioration in new business eased, many panellists mentioned a decline in activity at their clients.
"More positively, firms were able to brush aside recruitment difficulties and increase staff numbers at a faster pace than in March. Although a mismatch between skills and open vacancies remains apparent, businesses continue to demonstrate the ability to overcome the adverse conditions."