Dollar weakened notably in early US session after US Q1 GDP report. The headline growth of 3.2% annualized blew past expectations. But analysts were quickly to point out that the details were much weaker than the headline suggested. Nevertheless, downside in Dollar is relatively limited for now. It remains the second strongest for the week, next to Yen.
Some suggested readings on US GDP: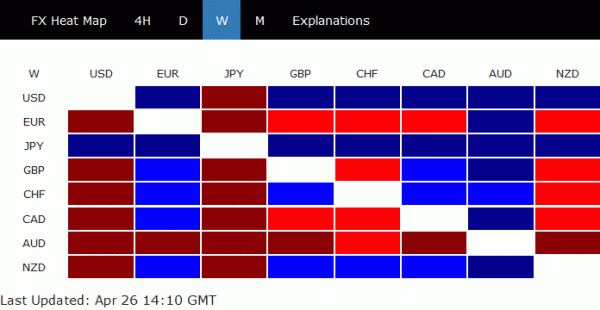 US stocks also open the day slightly lower. At the time of writing, DOW is down -0.2%. S&P 500 down -0.23%. NASDQ down -0.62%. For now, DOW is staying above yesterday's low at 26310.26 and remains safe. But break of this support could trigger some downside acceleration before weekly close.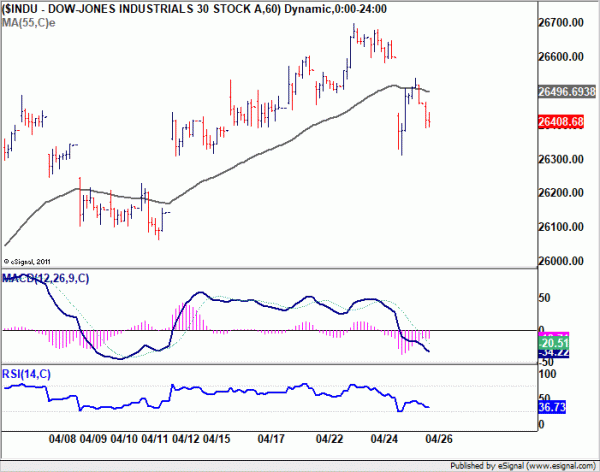 Decline in 10-year yield is must more seriously, with 2.5 handle now looks very vulnerable. 2.463 is a key support level to defend ahead. Break will likely resume larger fall from 3.248 through 2.356 low.