Sterling jumps broadly after YouGov projected that the Conservative Party is on track to win its biggest majority in more than three decades in the upcoming election on December 12. The results, if realized, would put UK on track for Brexit with a deal finally on January 31.
According to the poll, Conservatives would win 359 seats, giving it a majority of 68. Labour is predicted to win 211 seats, SNP 43, and Lib Dems 13. "As expected, the key thing deciding the extent to which each of these seats is moving against Labour are how that seat voted in the European Union referendum," said Chris Curtis, YouGov's political research manager. "This is allowing the Tories to overturn quite substantial majorities."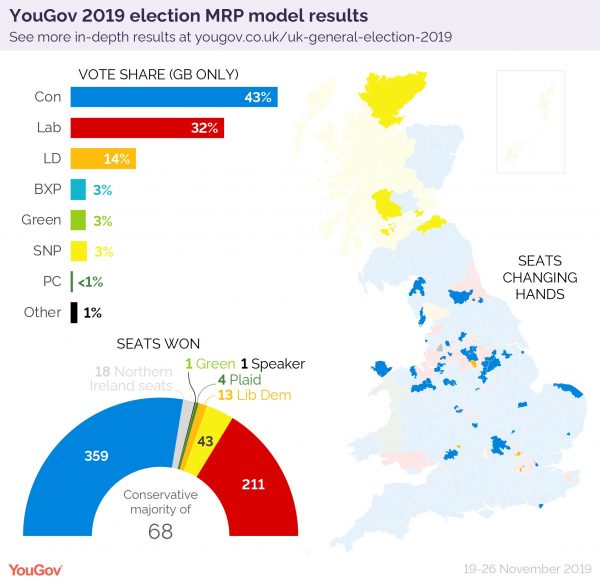 GBP/CHF's rally resumed by taking out 1.2892 resistance and hits as high as 1.2931 so far. Near term outlook will now remain bullish as long as 1.2673 support holds. Rise from 1.1674 is targeting 1.3399 key structural resistance next.