UK GDP grew 0.0% mom in October, below expectation of 0.1% mom. Rolling three-month GDP also showed no growth. An ONS Spokesperson said: "The UK economy saw no growth in the latest three months. There were increases across the services sector, offset by falls in manufacturing with factories continuing the weak performance seen since April. Construction also declined across the last three months with a notable drop in house building and infrastructure in October."
Looking at some details, Index of Services rose 0.2% 3mo3m, below expectation of 0.5% 3mo3m. Services contributed 0.17% to the three month GDP growth Index of Production dropped -0.7% 3mo3m, contributed -0.1% to GDP. Construction dropped -0.3%, contributed -0.02% to GDP.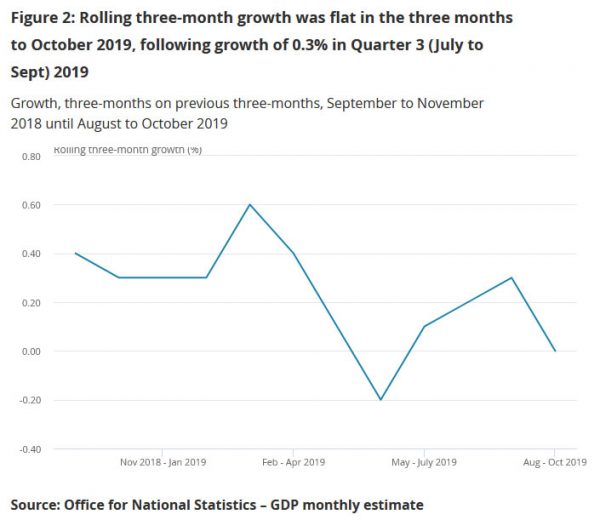 Also from UK, industrial production came in at 0.1% mom, -1.3% yoy in October, below expectation of 0.2% mom, -1.2% yoy. Manufacturing production was at 0.2% mom, -1.2% yoy, above expectation of 0.0% mom, -1.5% yoy. Goods trade deficit widened to GBP -14.5B, versus expectation of GBP -11.5B.