CHF/JPY rebounds strongly today, following broad based selloff in Yen, and to a lesser extend the Franc. Overall development suggests the Yen could underpeform the Franc, for the near term at least.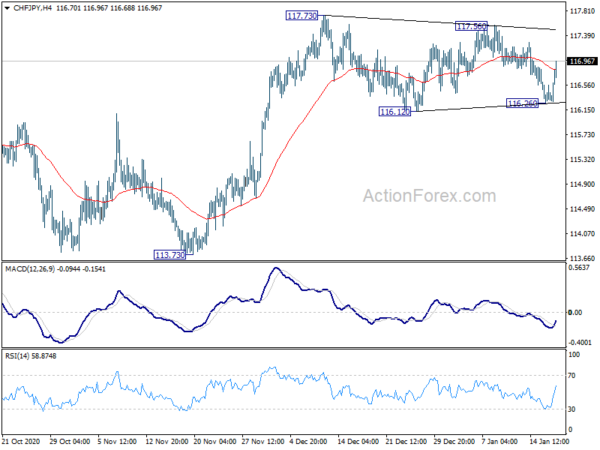 Strong support seen in 55 day EMA suggests underlying near term bullishness. Also, the price actions from 117.73 so far are clearly a three wave correction pattern, affirming the bullish view too. The focus would likely be back on 117.56/86 resistance zone soon. Decisive break there should confirm medium term up trend resumption.
Nevertheless, real test would be on 118.59 resistance. We'll await the development to unfold and monitor the reaction there.