Canadian Dollar rebounds strongly on news that US will drop contentious auto-content proposal in NAFTA talks. It's seen as clearing and important road block in NAFTA renegotiation. The Loonie is trading as the strongest major currency in Asian session.
There was a demand for vehicles made in Canada and Mexico for export to the US contain at least 50% US content. But Canada's Globe and Mail reported that this contentious demand was dropped during NAFTA meeting in Washington last week. This is seen by some as one of the US toughest protectionist demand.
CAD is now the strongest one as seen in heatmap for today, followed by Euro. NZD, AUD and USD are the weakest ones.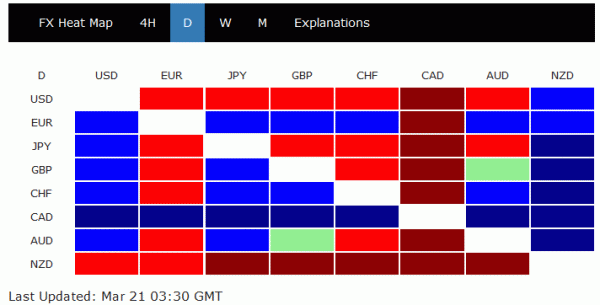 From Action Bias chart, 6H bias turned neutral after USD/CAD hit 1.3124. And H bias turned negative with current dip through 1.305. For now, it's more of a correction then a change in trend.