EUR/GBP spikes higher in early European session, after clearing 0.8750. A major reason is believed to be Bundesbank's monthly purchase for UK's contribution to EU membership. Today's move could be exaggerated by thinner holiday liquidity. Also EUR/GBP bearish could be finally giving up after the cross failed to sustain below 0.8686 last week. But it's worth a watch to see if the rebound is turning into something sustainable. For now, based on current momentum, it could be heading back to 61.8% retracement of 0.8967 to 0.8666 at 0.8852 with a short term based formed.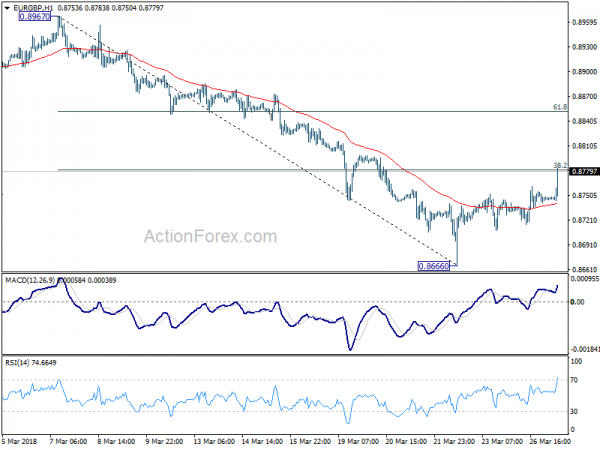 The move in EUR/GBP is also affecting other pairs. GBP/JPY dip notably lower after hitting 150.48.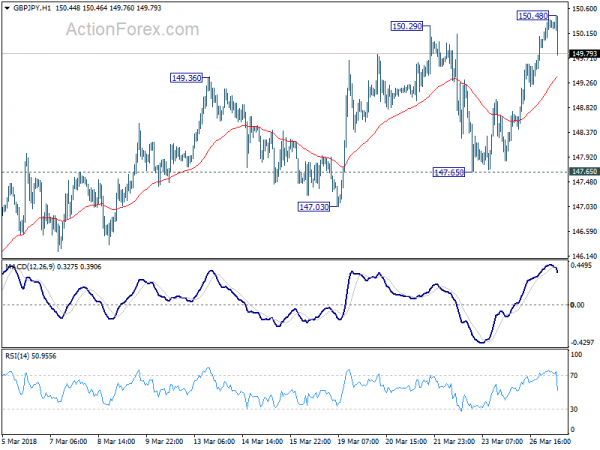 GBP/USD also dips after hitting 1.4243.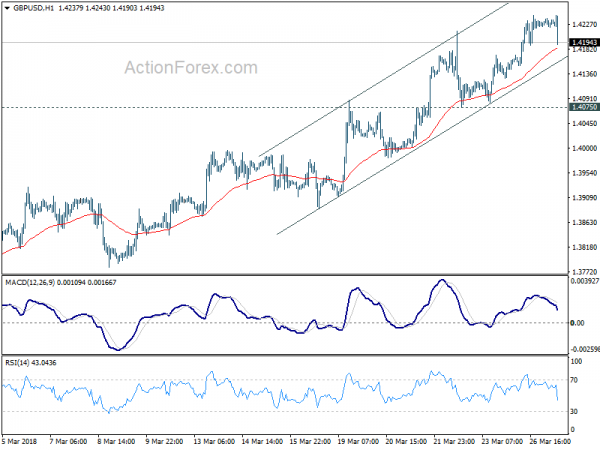 On other hand, EUR/USD is staying firm after edging higher to 1.2475.