It's now less than an hour before UK CPI release. The piece of data is even more important after yesterday's wage growth miss. To recap, headline CPI is expected to be unchanged at 2.7% yoy in March. Core CPI is expected to rise to 2.5% yoy, up from 2.4% yoy.
So far, expectations on May BoE hike are firm. According to the latest Reuters poll, all but 7 of the 76 economists surveyed expected a 25bps hike in the Bank rate to 0.75% in May. Barring any disastrous result today, BoE should still be on course for a May hike. The question is indeed on whether BoE would hike again in November.
Technically, GBP's rally stalled this week, particular clear against EUR and JPY.
61.8% projection of 0.9305 to 0.8745 from 0.8967 at 0.8621 is so far a difficult level to break.
But from the EURGBP action bias table and D action bias chart, downside momentum remains firm. It should be just a matter of time that this 0.8621 level is taken out.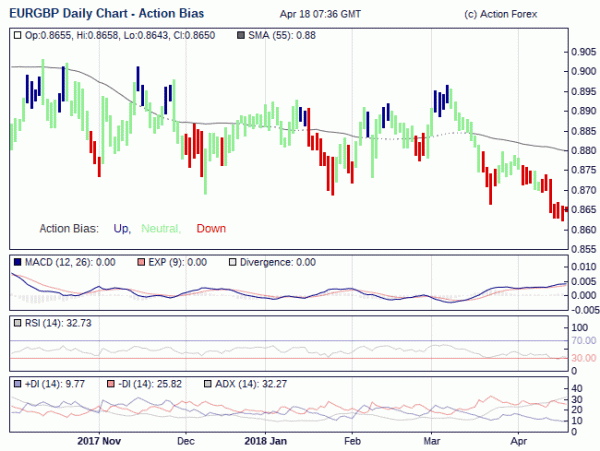 GBP/JPY also stalled after hitting 153.84.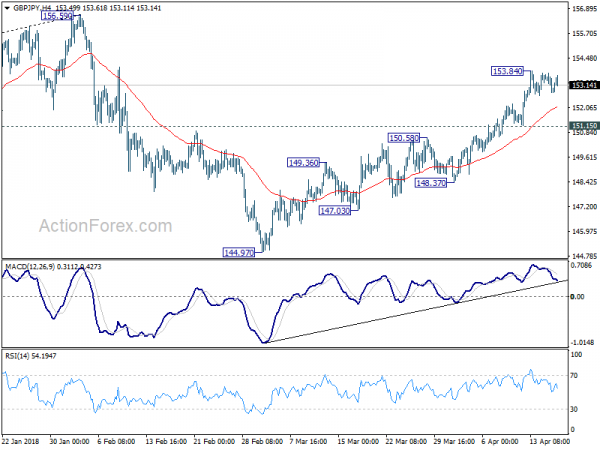 But near term strengthen is quite apparent as seen in GBPJPY action bias table and D action bias chart.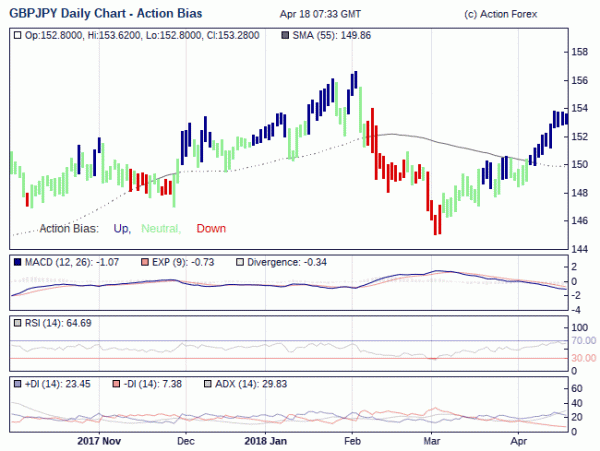 Hence, while a CPI miss today might trigger setback in GBP, that should be temporary. On the other hand, GBP could skyrocket if we get something that beat market expectations.