We expect the Fed to turn more upbeat over the economic outlook at this week's meeting. Yet, the economic improvement is not yet strong enough for any change in the monetary policy measures. As such, the Fed would leave the Fed funds rate target at 0-0.25%. On QE, the central bank would also leave the asset purchases at US$120B per month. Discussion about tapering also appears premature at the upcoming meeting.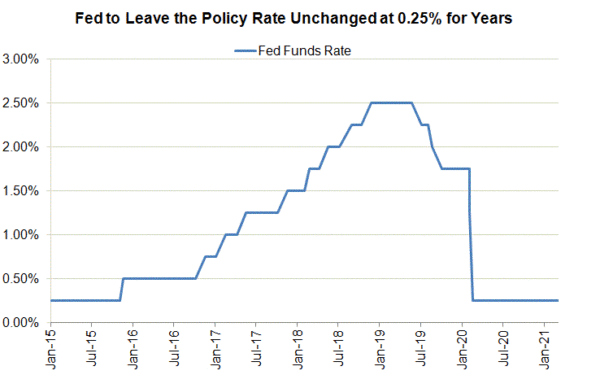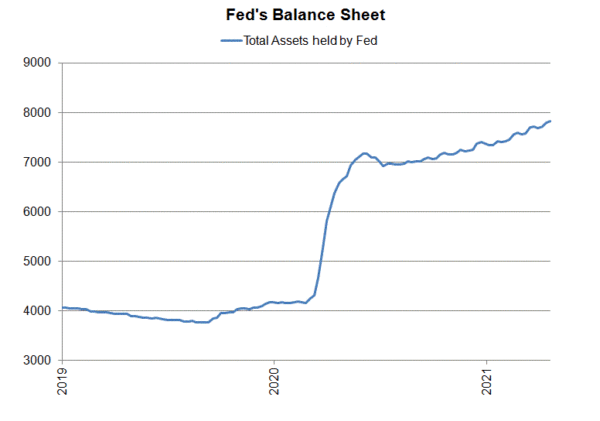 Economic data since the last meeting have show acceleration in recovery. Nonfarm payrolls jumped +916K in March, beating consensus of an increase of +647K and +468K a month ago. The unemployment rate dropped -0.2 ppt to 6%. Separately, retail sales soared +27.7% y/y in March, following a +6% growth in February. A low base effect and the pandemic-driven decline were the key reasons for the strong expansion. Total sales increased +14.3% q/q in 1Q21. The market currently expects GDP growth to accelerate to an annualized +6.5% q/q in 1Q21, from +4.3% in the prior quarter.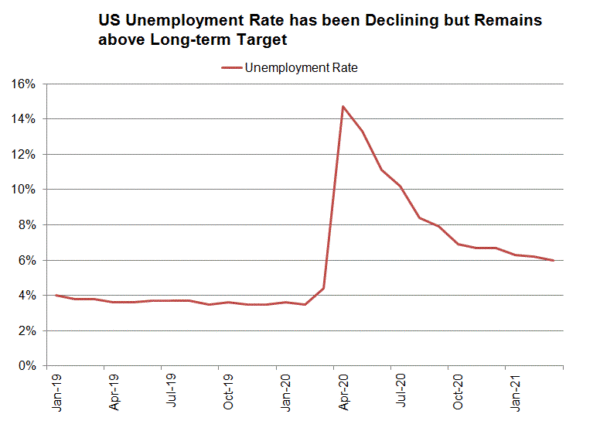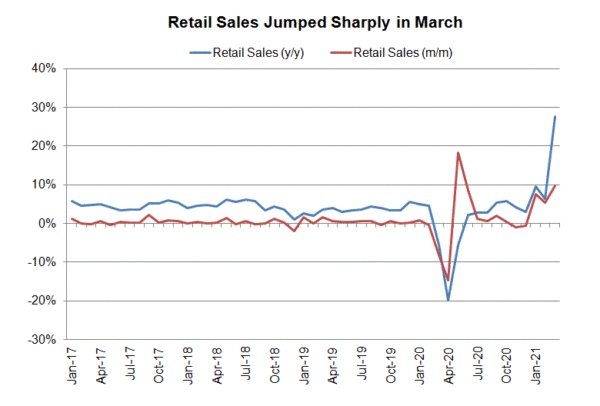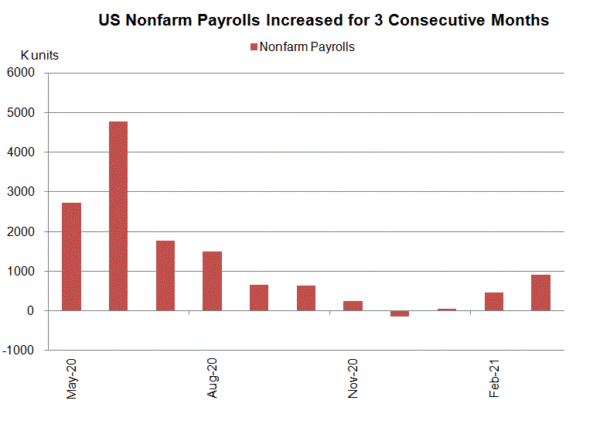 Concerning inflation, headline CPI accelerated to +2.6% y/y in March, from +1.7% a month ago. Again, the strength was driven by a low base effect and the pandemic-driven decline. Core inflation climbed higher to +1.6% y/y, from February's +1.4%.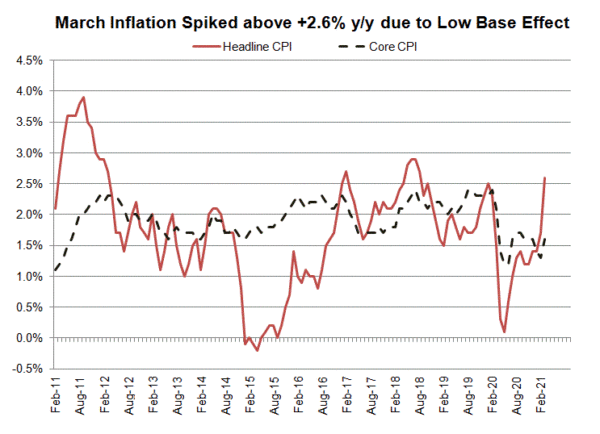 Turning more upbeat in his assessment about the country's economy, Fed Chair Jerome Powell earlier this month noted that US economy has brightened substantially and is at "an inflection point". He, however, cautioned that "there really are risks out there" as the spread of the virus could accelerate again if the people return to normal life too quickly. He also acknowledged that "inflation has been below +2%, adding that the Fed would raise the policy rate if inflation is "moderately above +2%".
However, the improvement is not strong enough to warrant a change in the monetary policy. At the March meeting, the Fed suggested that "substantial further [actual] progress" in the economic recovery is needed before tapering. It added that "some time" is needed for such progress. We expect policymakers to reiterate this stance at the upcoming meeting.