China's economic growth decelerated further in 3Q18, as the impacts of restraining infrastructure investment and trade war surfaced. GDP growth moderated to +6.5% y/y in the third quarter, the slowest since the first quarter of 2009. Growth came in lower than market expectations and second quarter's +6.7%. On an annualized basis, GDP eased to +5.9% q/q, from 6.4% in 2Q18 and +7.2% in 1Q18.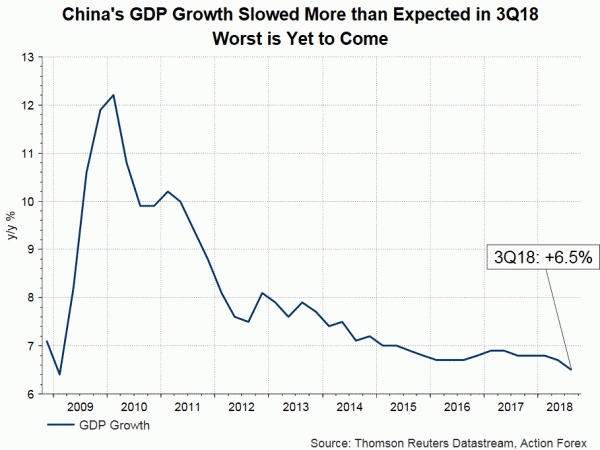 Earlier this week, the government released September's inflation report. Headline CPI accelerated to +2.5% y/y from +2.3% a month ago, in line with expectations. PPI moderated to +3.6% y/y from +4.1% in the prior month.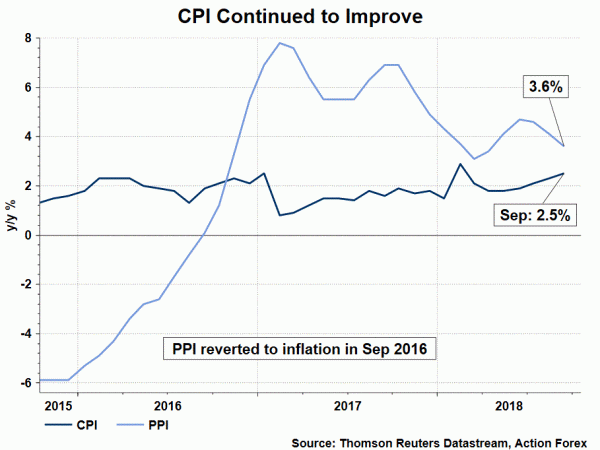 China's exports surprised to the upside in September. Exports growth accelerated to +14.5% y/y, from +9.8% a month ago. Interestingly, exports to the US climbed higher to +14% despite trade war. The result can be explained by front-loading in demand from the US ahead of a new round of trade tariff ($200B on Sep 24). We expect the negative of trade tariff would be more evident in the fourth quarter and early 2019.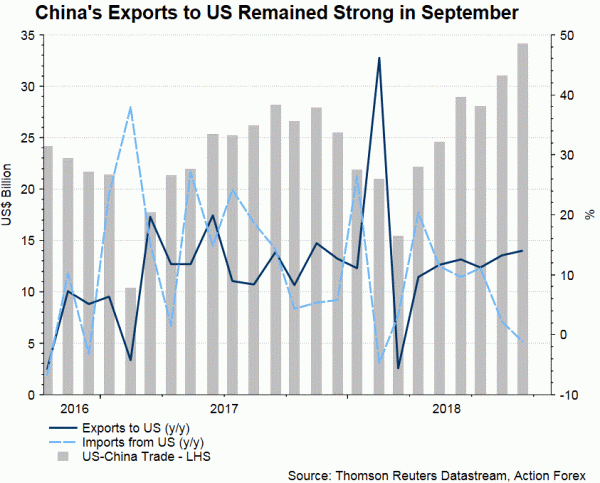 Other major indicators were mixed. Caution is needed on interpretation due to seasonal factors. Growth in industrial production eased to +5.8% y/y, compared with consensus of +6% and August's +6.1%. While a slowdown had been anticipated following the release of disappointing manufacturing PMI earlier this month, the pace came in faster than expected.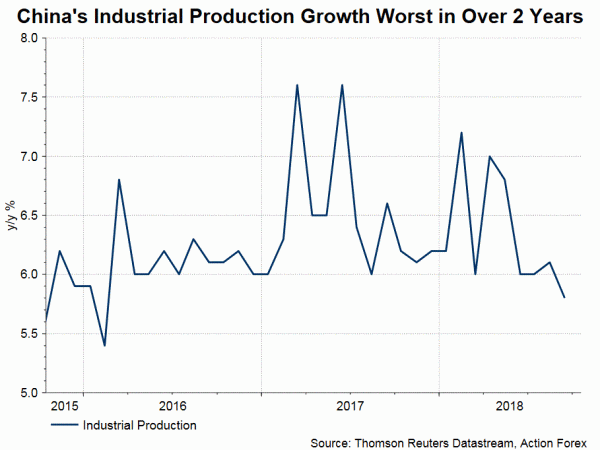 Retail sales growth strengthened for a second straight month, to +9.2% y/y from 9% in August. Much of the gain was likely driven by Mid Autumn holiday when fell in September this year (October last year).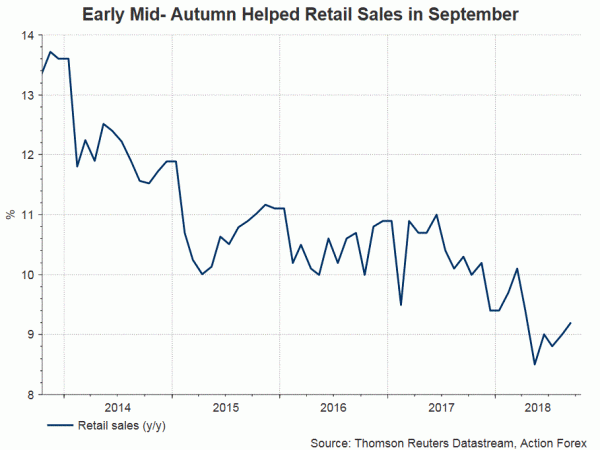 Urban fixed asset investment (FAI) growth climbed modestly higher to +5.4% in the first 9 months of the year, compared with +5.2% in the first 8 months. Manufacturing investment jumped most than +1.2 percentage points to +8.7% but infrastructure investment continued to decelerate. The FAI growth was too mild, compared with the government's ramp up monetary easing over the past several months.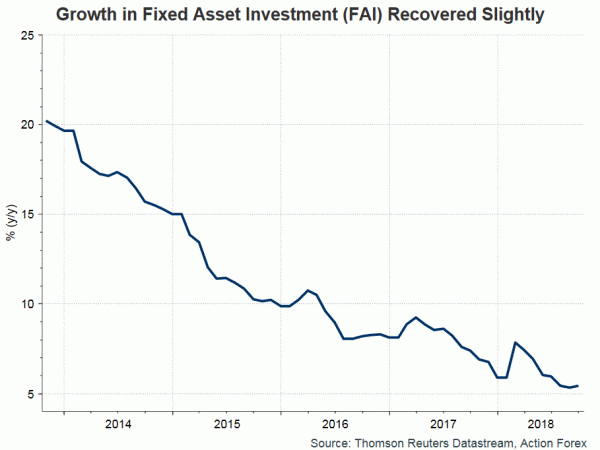 China's easing monetary policy and intervention in the FX market would continue. With the latest reduction in effect on October 15, PBOC has cut RRR for 4 times this year. Given the expectations that the worse of the economy is yet to come, further reduction is expected. This direction contradicts with the authority's effort to contain debt levels, potentially lingering, if not snowballing, the problem.