As we expected, USD Index futures turned to NET LENGTH of 18 contracts in the week ended May 15. This was driven by increasing pessimism over other major currencies. According to CFTC's Commitments of Traders report, reduction in speculative long positions greatly surpassed that of short for EUR futures, resulting in a decline of -5 391 contracts in NET LENGTH to 115 114 for the week. NET LENGTH for GBP futures fell -3 367 contracts to 5 621.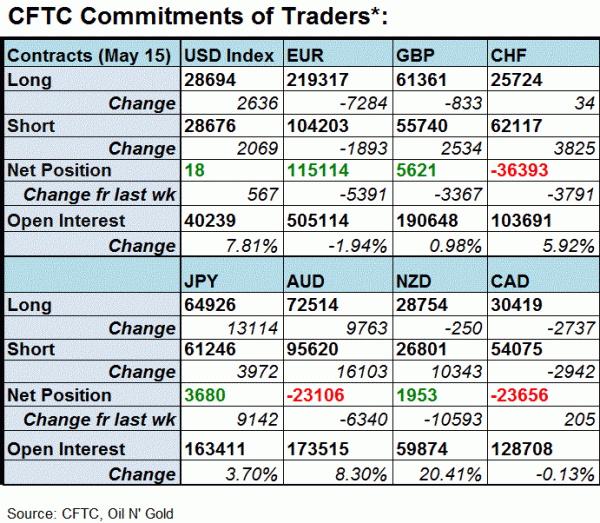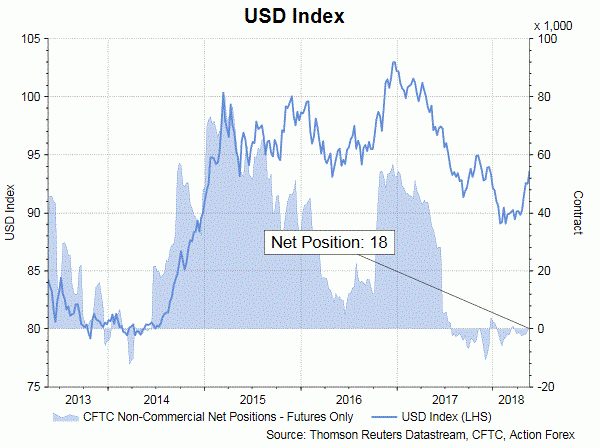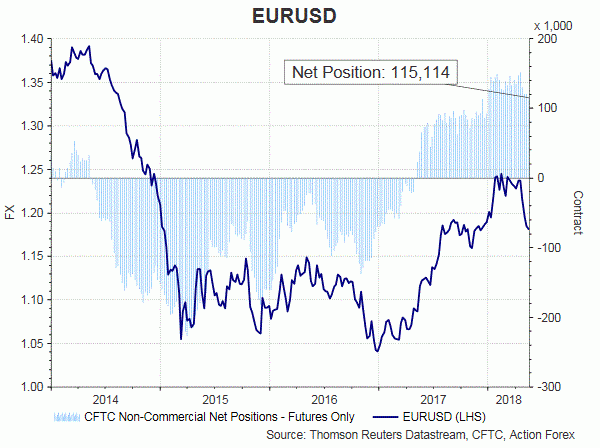 It's a tale of currencies in terms of safe haven assets. JPY futures drifted to NET LENGTH of 3 680 contracts last week, thanks to a significant increase in speculative long positions (up +13 114 contracts). On the other hand, CHF futures deepened into NET SHORT of 36 393 contracts, increasing +3 791 from the prior week.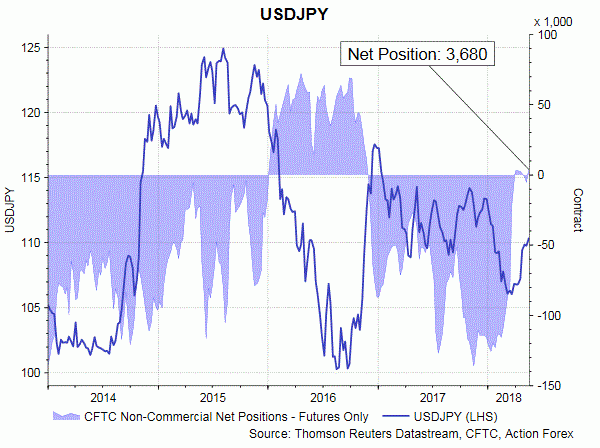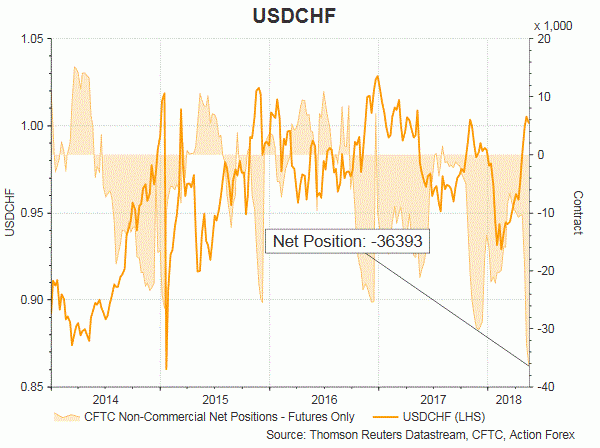 Concerning the commodity currencies,  NET SHORT for AUD futures increased +6 340 futures to 23 106 while that for CAD futures dropped -205 contracts to 23 656. While staying in NET LENGTH, that for NZD futures tumbled -10 593 contracts to 1 953 for the week.