According to the CFTC Commitments of Traders report for the week ended August 20, NET LENGTH for crude oil futures jumped +32 491 contracts to 414 635 for the week. Speculative long positions declined -18 071 contracts and shorts sank -50 562 contracts. Crude oil prices rallied during the week. Gains should likely be short-lived as US- China trade war intensified. retaliation tariffs on US$ 75B US exports. Additional tariffs of 5% or 10% will be imposed on a total of 5078 products lines originating from US. Goods include agricultural products, crude oil, small aircraft and cars. The first batch will take effect on September 1. Others will take effect on December 15. Trump immediately responded by raising tariff on Chinese exports. Starting on October 1, tariffs on US$ 250B in Chinese exports will increase from current 25% to 30%. The rate of the planned tariffs, effective on September 1, on US$ 300B of Chinese products, will increase from 10% to 15%.
For refined oil products, NET LENGTH for gasoline declined -2 298 contracts to 59 667, while NET SHORT for heating oil dropped -470 contracts to 1 131  for the week. NET SHORT for natural gas futures plunged -16 363 contracts to 196 191 contracts for the week.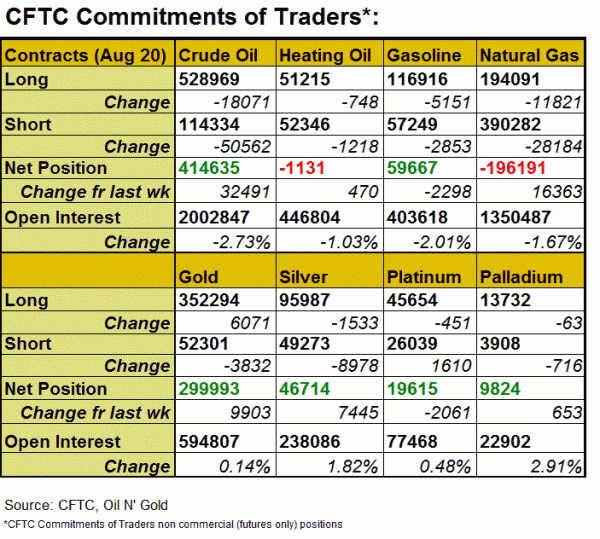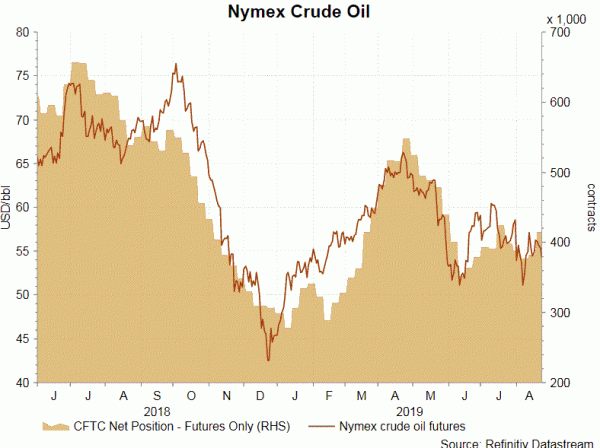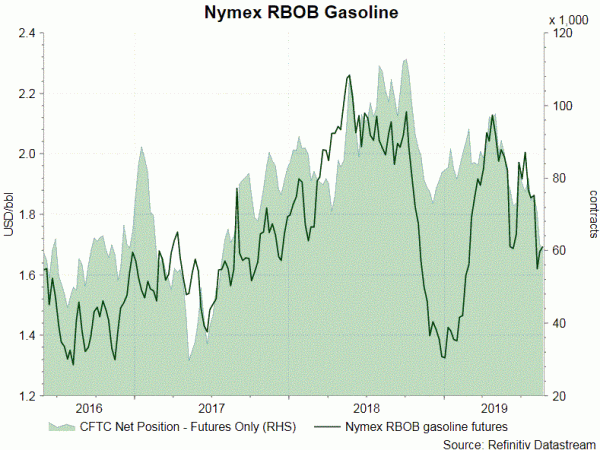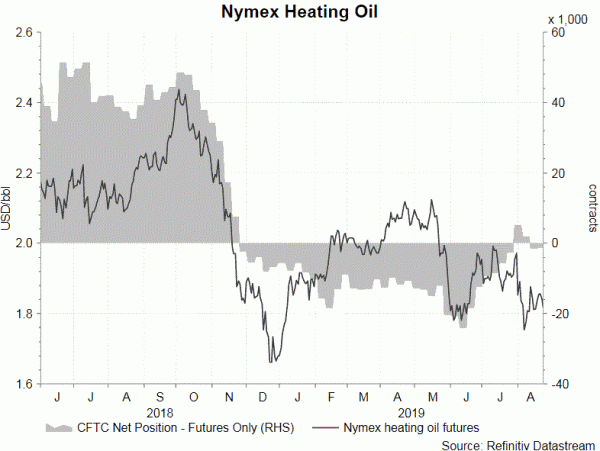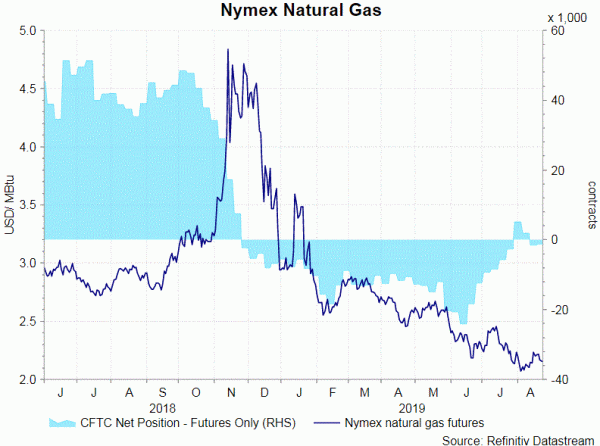 NET LENGTH for gold futures rose 9 903 contracts to 299 993. Speculative long positions gained +6 071 contracts, while shorts dropped -3 832. Silver futures also seen increase in NET LENGTH, by +7 445 contracts to 46 714. Speculative long positions fell -1 533 contracts while shorts plunged -8 978. For PGMs, NET LENGTH of Nymex platinum futures decreased -2 061 contracts to 19 615 while that for palladium added +653 contracts to 9 824.