As suggested in the CFTC Commitments of Traders report in the week ended August 7, speculative long positions increased +1 039 contracts in USD index futures, while shorts dropped -607 contracts, resulting in an increase in NET LENGTH to 30 102 contracts for the week.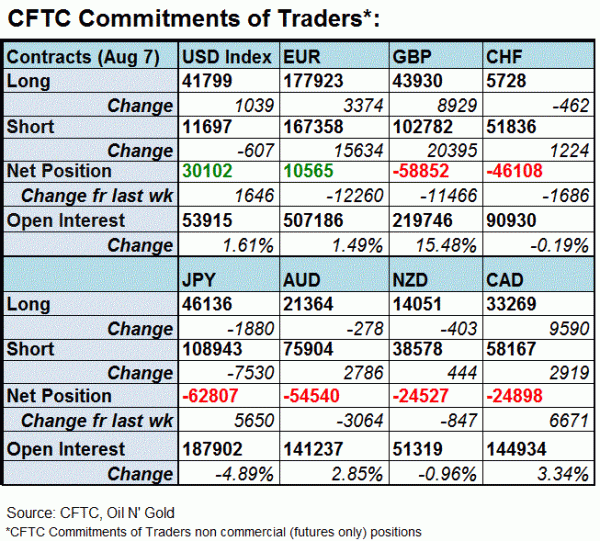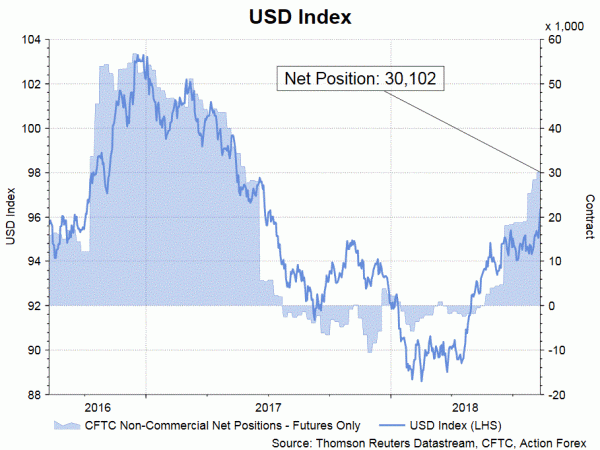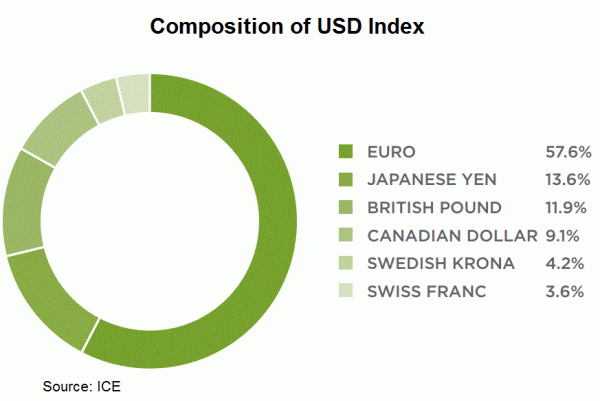 For European currencies, traders raised speculative long positions on both euro and sterling futures. However, the increases in shorts for both were much bigger. NET LENGTH for EUR futures plunged -12 260 contracts to 10 565 for the week. Meanwhile, NET SHORT for GBP futures soared +11 466 contracts to 58 852.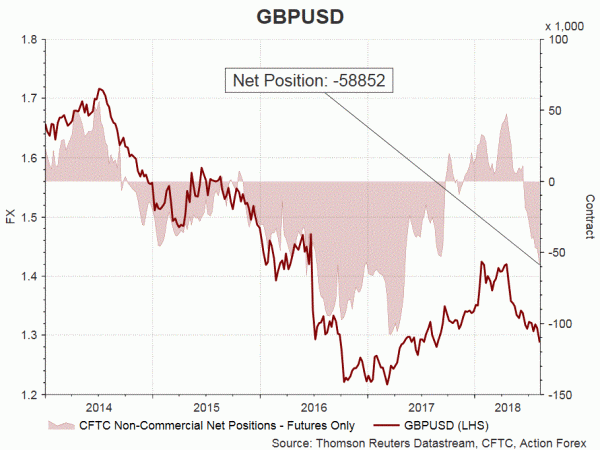 On safe-haven currencies. Net SHORT for CHF futures added +1 686 contracts to 46 108  while that for JPY futures plunged -5 650 contracts to 62 807 during the week. We expect to see bigger bets for price increases for both currencies as geopolitical tensions in Turkey, Russia and Iran have raised demand for safe haven assets.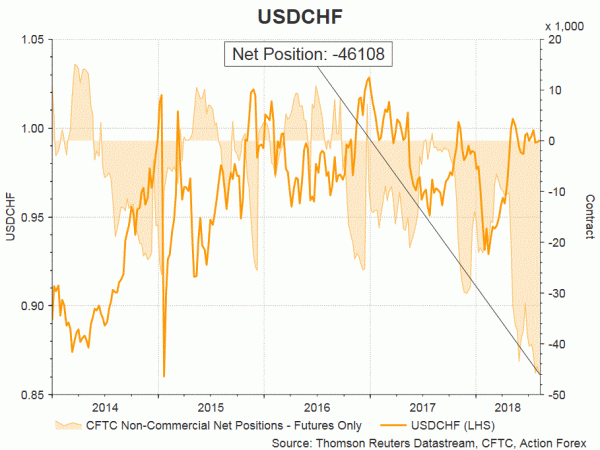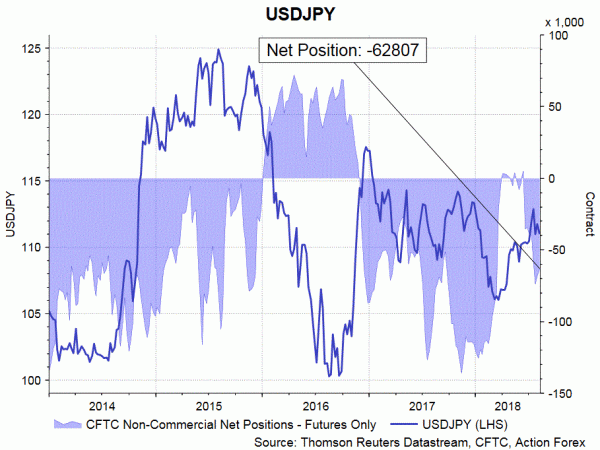 All commodity currencies stayed in NET SHORT positions. NET SHORT for AUD futures rose +3 064 contracts to 54 540, while that for NZD futures slipped -847 contracts to 24 527. NET SHORT for CAD futures declined -6 671 contracts to 24 898.