As suggested in the CFTC Commitments of Traders report in the week ended December 18, NET LENGTH in USD Index dropped as bets decreased on both sides. All other major currencies stayed in NET SHORT positions. During the week, the greenback was mixed against major currencies. Expectations of a slower rate hike path in 2019 had weighed on US dollar Speculative longs on USD index fell -3 362 contracts while shorts dropped -1 289, reducing the NET LENGTH, by -2 073 contracts, to 36 049 contracts.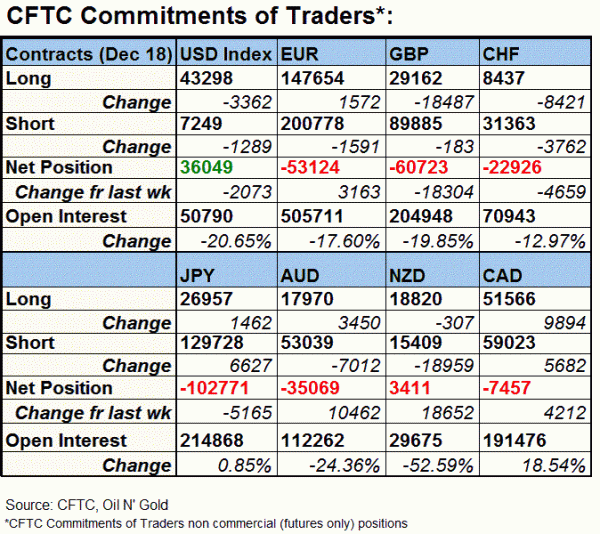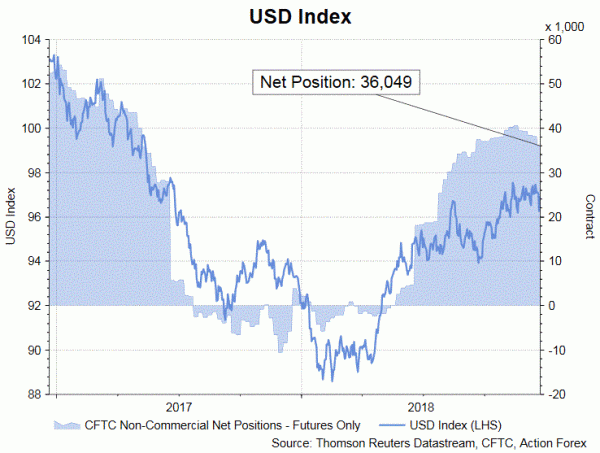 Concerning EUR and GBP futures, speculative long positions for the former gained +1 572 contracts while shorts dropped -1 591 contracts, trimming NET SHORT to 53 124 for the week. NET SHORT for GBP futures jumped +18 304 contracts to 89 885. Speculative longs plunged -18 487 contracts while speculative shorts slipped -183 contracts for the week. The outlook for sterling remains gloomy in the near future. Although PM Theresa May survived no-confidence vote, whether her Brexit deal can got approved by the Parliament is highly uncertain.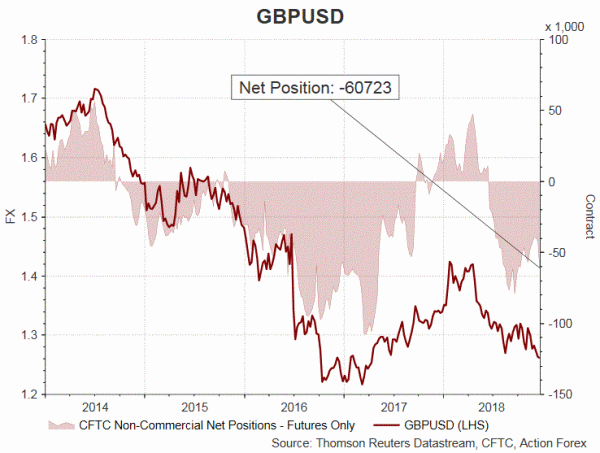 On safe-haven currencies, Net SHORT for CHF futures soared +4 659 contracts to 22 926. NET SHORT for JPY futures gained +5 165 contracts to 102 771 during the week. Bets rose on both sides.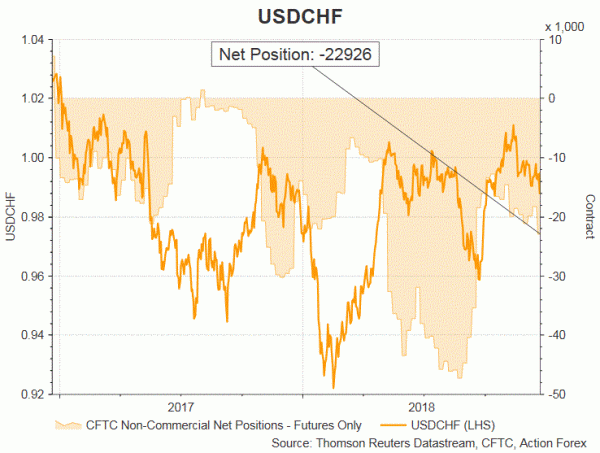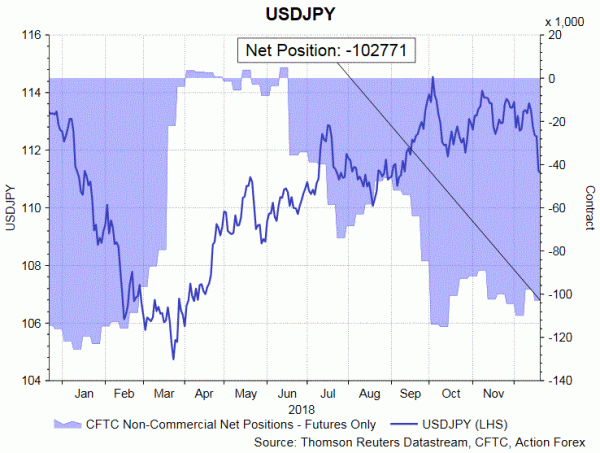 On commodity currencies . NET SHORT for AUD futures declined -10 462 contracts to 35 069. Speculative long positions gained +3 450 contracts while shorts dived -7 012 contracts. NZD futures drifted to NET LENGTH of 3 411 contracts. NET SHORT for CAD futures fell -4 212 contracts to 7 457.