As suggested in the CFTC Commitments of Traders report in the week ended April 2, NET LENGTH in USD Index increased +3 563 contracts to 28 848. Both speculative long and short positions rose but the former outweighed the latter. All other major currencies stayed in NET SHORT positions.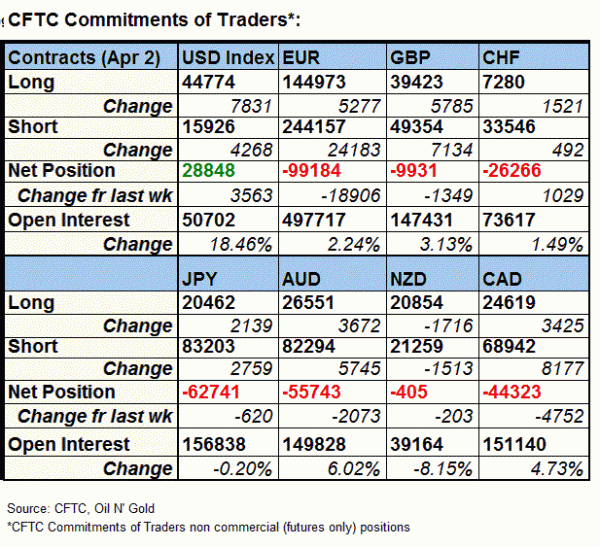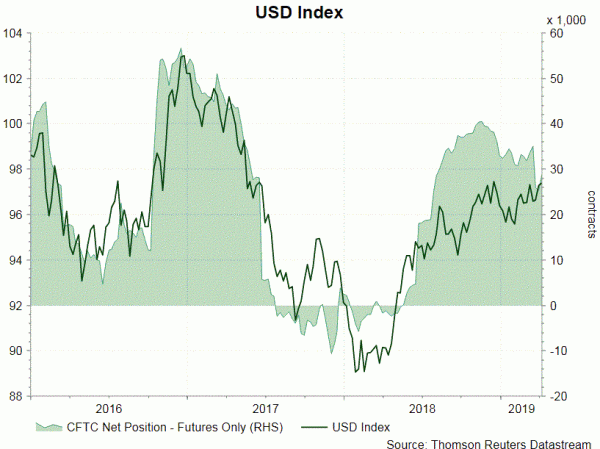 Concerning European currencies, NET SHORT for euro futures jumped +18 906 contracts to 99 184. Bets were increased in both sides but the gain in long bets outweigh that in shorts. NET SHORT for GBP futures rose +1 349 contracts to 9 931. Speculative long positions gained +5 785 contracts while speculative shorts sored +7 134 contracts for the week.
On safe-haven currencies, Net SHORT for CHF futures fell -1 029 contracts to 26 266. NET SHORT for JPY futures added +620 contracts to 62 741 during the week. Bets gained on both sides.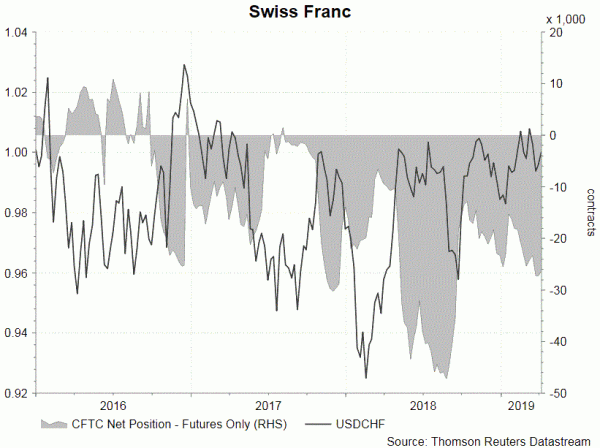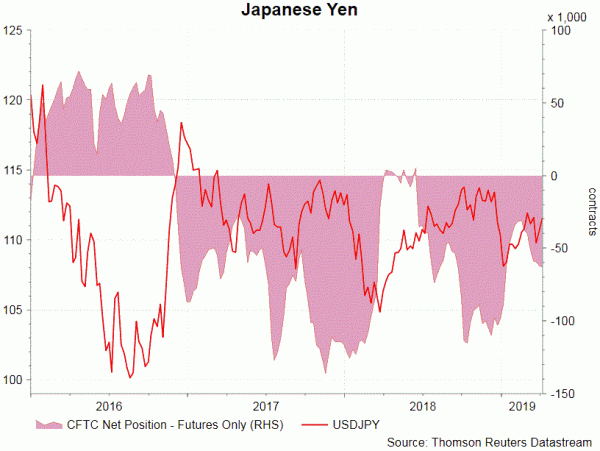 On commodity currencies . NET SHORT for AUD futures rose +2 073 contracts to 55 743. Speculative long positions added +3 672 contracts while shorts gained +5 745 contracts. NET SHORT for NZD increased +2 03 contracts last week, with both speculative long and shorts position decreased last week. NET SHORT for CAD futures rose +4 752 contracts to 44 323.