As suggested in the CFTC Commitments of Traders report in the week ended April 9, NET LENGTH in USD Index increased +598 contracts to 29 446. Both speculative long and short positions dropped as the market awaited the FOMC minutes. All other major currencies stayed in NET SHORT positions.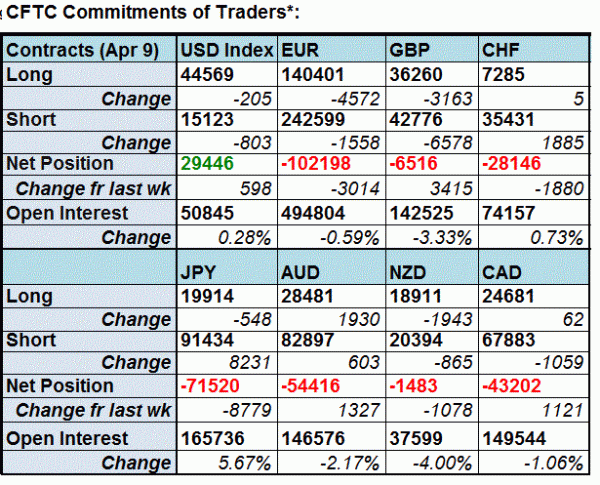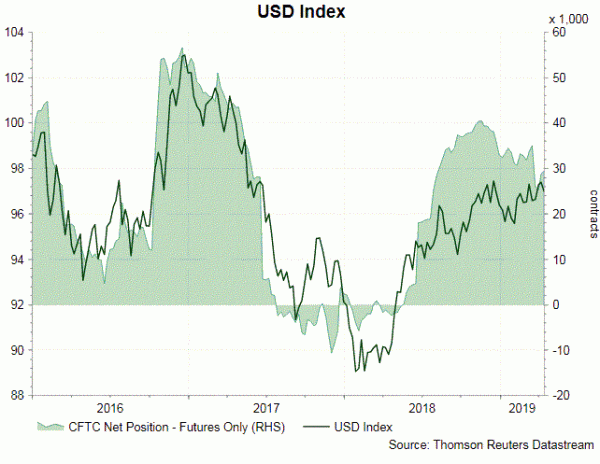 Concerning European currencies, NET SHORT for euro futures gained +3 014 contracts to 102 198 with bets decreased on both sides. The market awaited the April ECB meeting. While the market had expected the central bank to be more dovish, it is far from certain as the economic data improved during the inter meeting period. NET SHORT for GBP futures dropped -3 415 contracts to 6 516. Speculative long positions dropped -3 163 contracts while speculative shorts plunged -6 578 contracts for the week. Again, traders trimmed bets on sterling amidst Brexit uncertainty. We won't be surprised if bets in the coming week remains sluggish. Although EU eventually approved extension of Brexit to October 31, the divided UK Parliament appears not ready to compromise for a deal.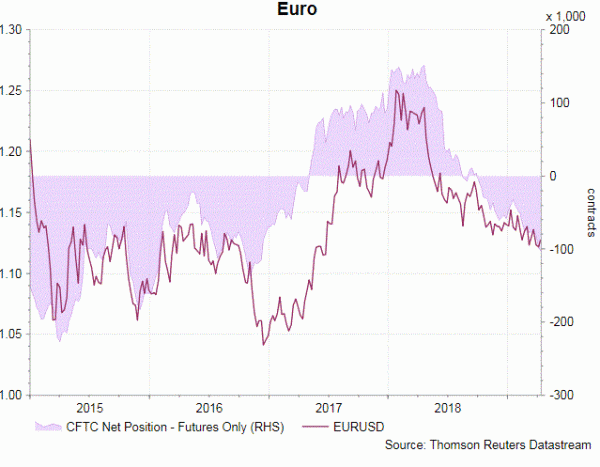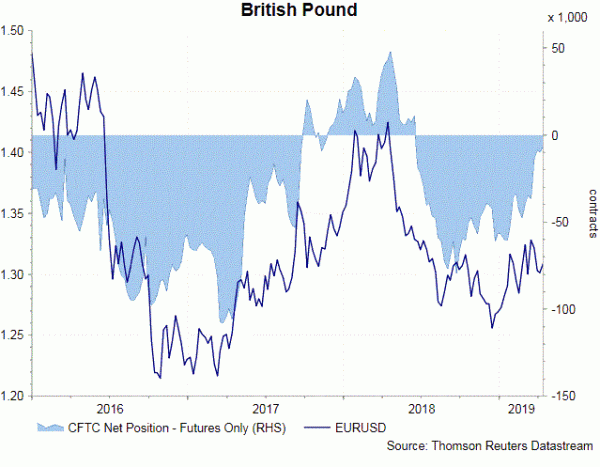 On safe-haven currencies, Net SHORT for CHF futures rose +1 880 contracts to 28 146. NET SHORT for JPY futures jumped +8 779 contracts to 71 520 during the week. Speculative long positions slipped -548 contracts while shorts jumped +8 231 contracts.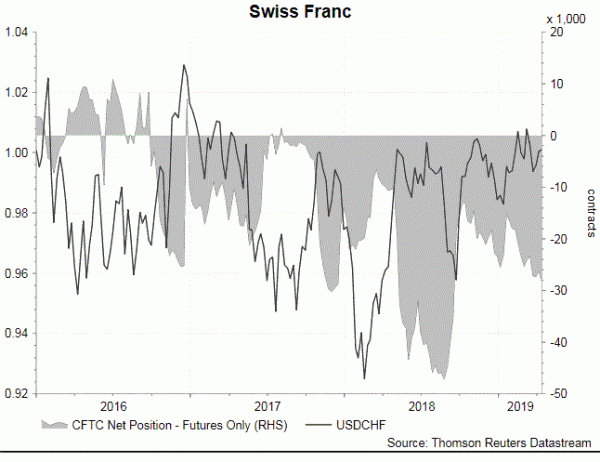 On commodity currencies . NET SHORT for AUD futures dropped -1 327 contracts to 54 416. Speculative long positions gained +1 930 contracts while shorts added +603 contracts. NET SHORT for NZD increased +1 078 contracts last week, with both speculative long and shorts position decreased last week. NET SHORT for CAD futures declined -1 121 contracts to 43 202.