The CFTC Commitments of Traders report in the week ended June 11 suggests that bets for US dollar continued to fall on both long and short sides. NET LENGTH in USD Index dropped -2 245 contracts to 23 989. Both speculative long and short positions decreased during the week. Traders continued to trim their bets on USD as they awaited the FOMC meeting scheduled later this week (June 19). Although the Fed would likely keep its powder dry this week, it would likely send a more dovish message about the economic outlook. Rate cut later this year is almost fully priced in. All other major currencies stayed in NET SHORT positions.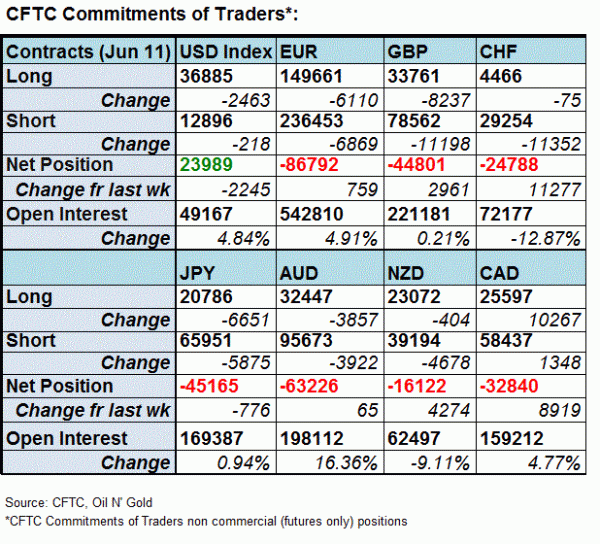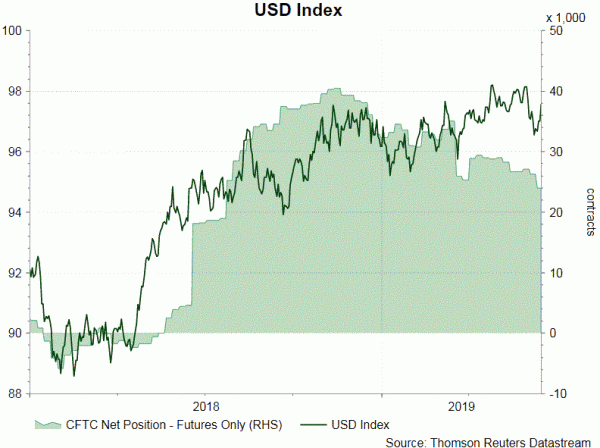 Concerning European currencies, NET SHORT for EUR futures slipped -759 contracts to 88 762. ECB did not sound as dovish as market expectations. Yet, traders trimmed bets on both long and short positions as they gauged what the ECB would do as the economy deteriorates. NET SHORT for GBP futures dropped -2 961 contracts to 44 801. Speculative long positions fell -8 237 contracts while speculative shorts declined -11 198 contracts for the week.
On safe-haven currencies, Net SHORT for CHF futures plunged -11 277 contracts to 24 788. NET SHORT for JPY futures gained +776 contracts to 45 165 during the week. Speculative long positions fell -6 651 contracts while shorts also decreased -5 875 contracts.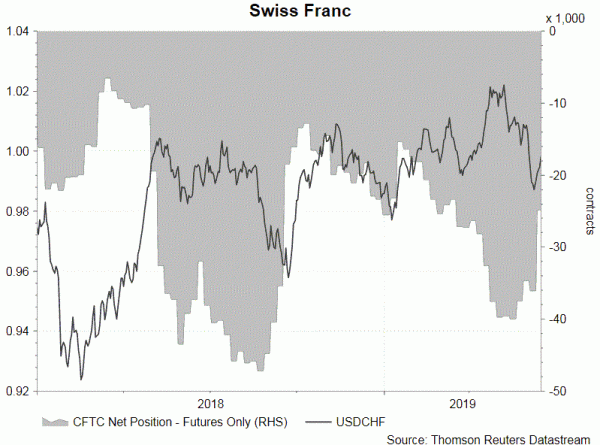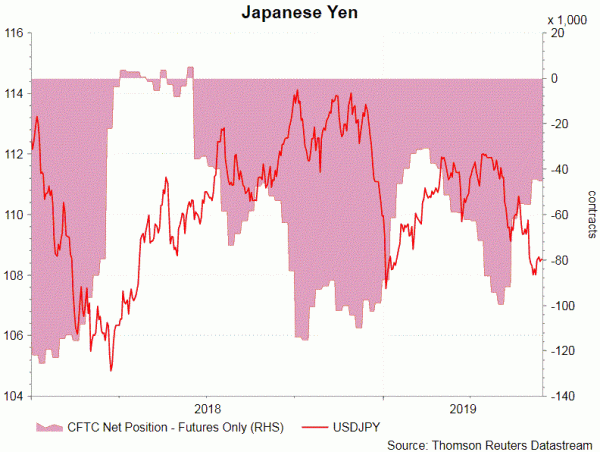 On commodity currencies, NET SHORT for AUD futures slid -65 contracts to 63 226. Speculative long positions dropped -3 857 contracts while shorts fell -3 922 contracts. The market had well- expected RBA's rate cut last week. Separately, NET SHORT for NZD fell -4 274 contracts to 16 122 contracts last week. NET SHORT for CAD futures fell -8 919 contracts to 32 840.