The CFTC Commitments of Traders report in the week ended June 18 shows that NET LENGTH in USD Index gained +4 560 contracts to 28 549. Speculative long positions added +3 434 contracts while short positions decreased -1 126 contracts during the week.  We expect NET LENGTH to decline in the week ahead, as USD slumped after the June FOMC meeting revealed that more members favored rate cut this year. All other major currencies stayed in NET SHORT positions.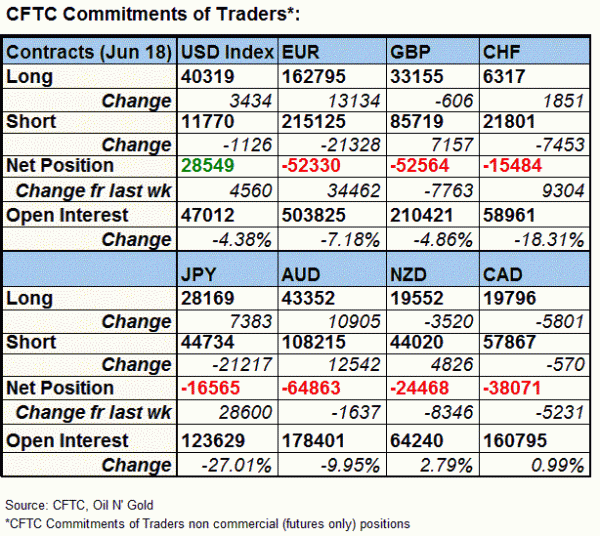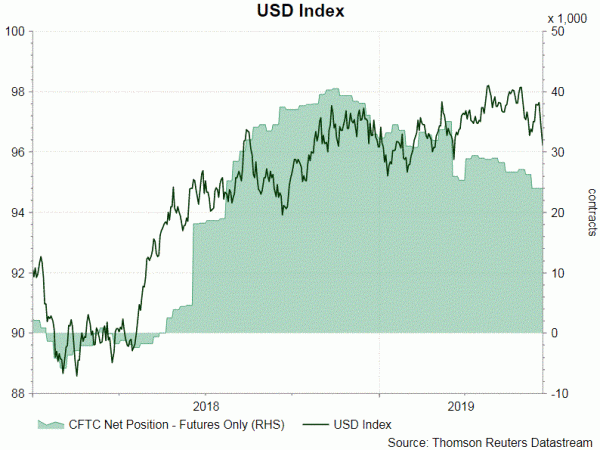 Concerning European currencies, NET SHORT for EUR futures slumped -52 330 contracts to 52 330. NET SHORT for GBP futures rose +7 763 contracts to 52 564. Speculative long positions fell -606 contracts while speculative shorts rose +7 157 contracts for the week. GBP is expected to remain volatile in the near- to medium- term. Jeremy Hunt and Boris Johnson have become the final two MPs vying to be Tory party leader, and the Prime Minister of the UK. Opinion polls show that Johnson is leading. Although we do not expect a no-deal Brexit to materialize, Johnson's victory would inevitably raise the possibility of a hard Brexit.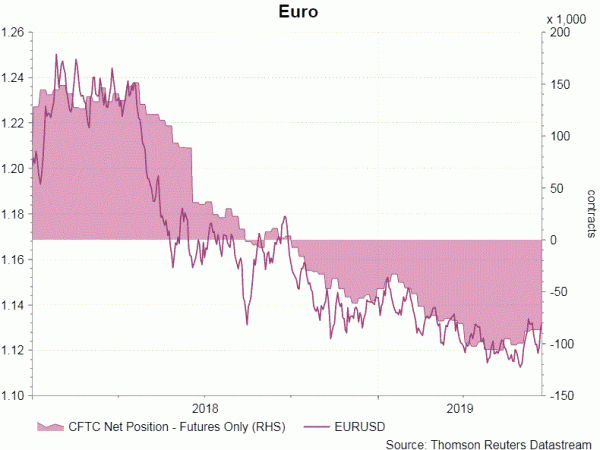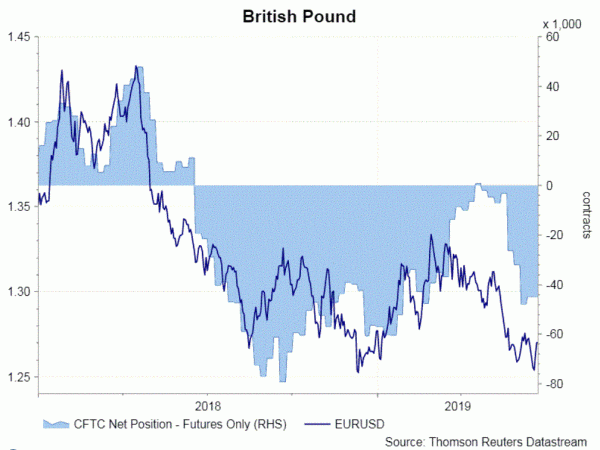 On safe-haven currencies, Net SHORT for CHF futures plunged -9 304 contracts to 15 484. NET SHORT for JPY futures slumped -28 600 contracts to 16 565 during the week. Speculative long positions gained +7 383 contracts while shorts also plunged -21 217 contracts.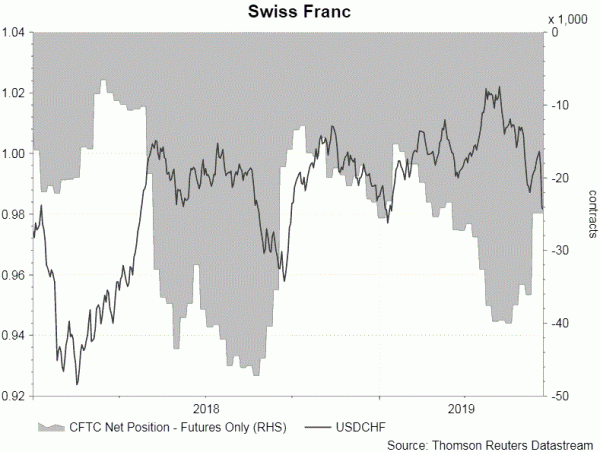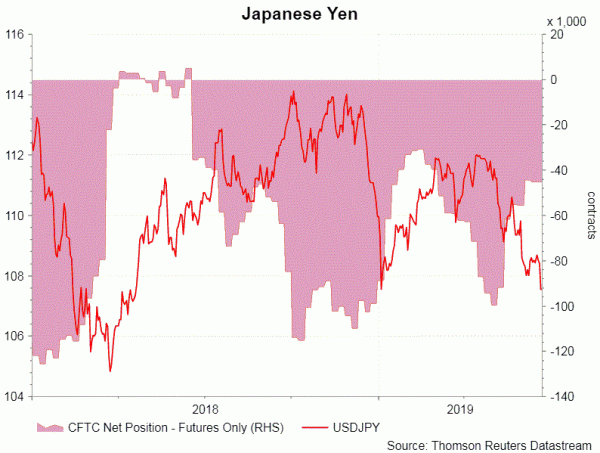 On commodity currencies, NET SHORT for AUD futures added +1 637 contracts to 64 863. Speculative long positions increased +10 905 contracts while shorts also added +12 542 contracts. Aussie dived last week after RBA minutes explicitly suggested that the policy rate could go further lower. Separately, NET SHORT for NZD jumped +8 346 contracts to 24 468 contracts last week. NET SHORT for CAD futures gained +5 231 contracts to 39 082.