For that first time since March 2018, CAD futures recorded NET LENGTH of 6 293 contracts, as suggested in the CFTC Commitments of Traders report in the week ended July 2. Recent bullish sentiment about the loonie has been driven by policy divergence. While the Fed is widely expected to lower its policy rate this month and later this year (more below), BOC could likely stand on the sideline, thanks to resilient inflation and job market.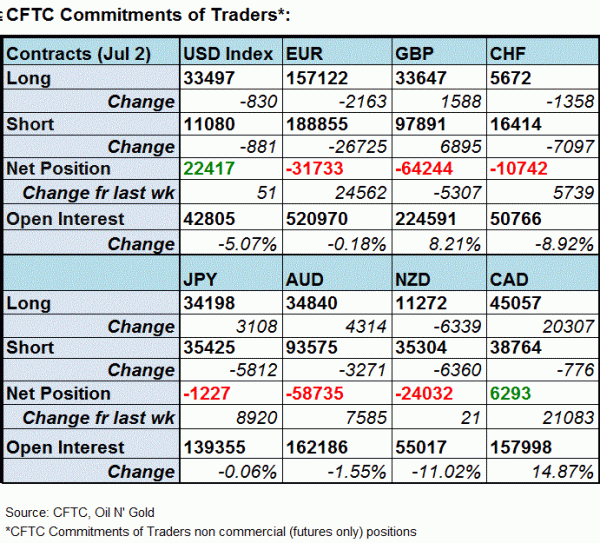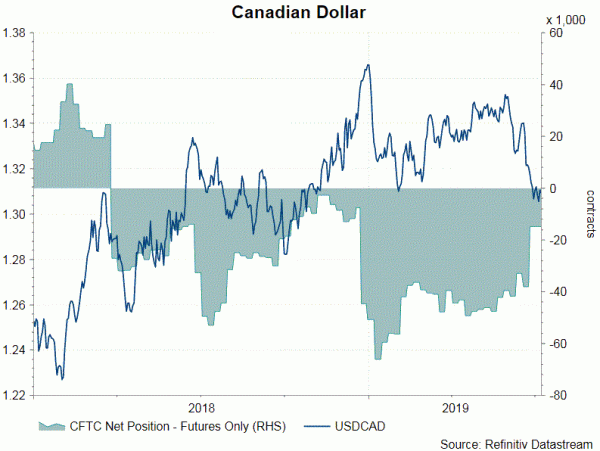 NET LENGTH in USD Index added +51 contracts to 22 417. Speculative long positions dropped -830 contracts while short positions fell -881 contracts during the week. Traders trimmed bets on both sides as they awaited the FOMC meeting later this month. The market has almost fully priced in a rate cut in the upcoming meeting. Meanwhile, there is over 85% chance of two rate cuts from now to the end of the year.
Concerning European currencies, NET SHORT for EUR futures declined -24 562 contracts to 31 733. NET SHORT for GBP futures gained +5 307 contracts to 64 244. Speculative long positions added +1 588 contracts while speculative shorts rose +6 895 contracts for the week. GBP is expected to remain volatile in the near- to medium- term. Overwhelming support for Boris Johnson as the next Prime Minister has increased the likelihood of a no- deal Brexit, although this is no our base scenario.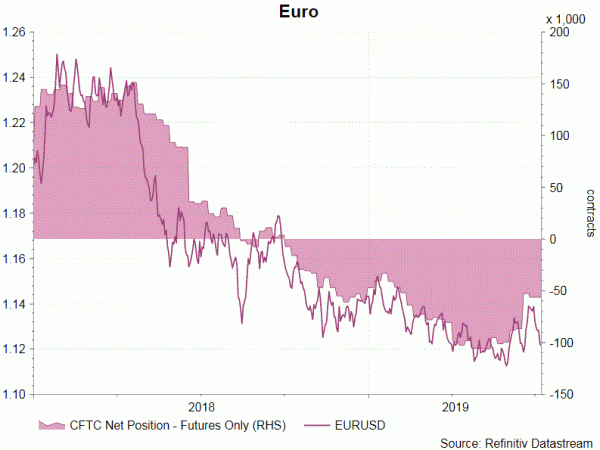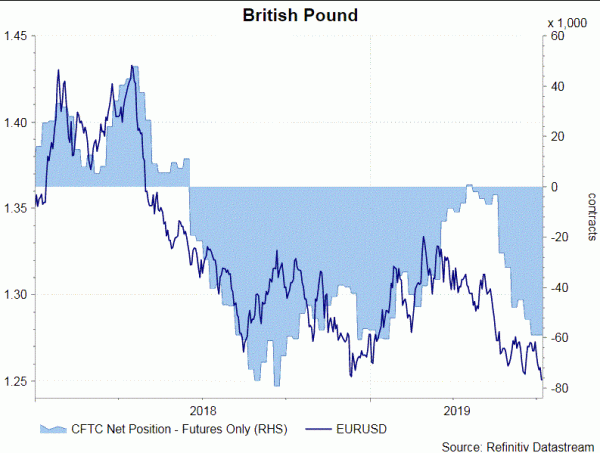 On safe-haven currencies, Net SHORT for CHF futures declined -5 739 contracts to 10 742. NET SHORT for JPY futures plunged -8 920 contracts to 1 227 during the week. Speculative long positions gained +3 108 contracts while shorts dropped -5 812 contracts. Bets that both currencies will go higher signaled risk aversion.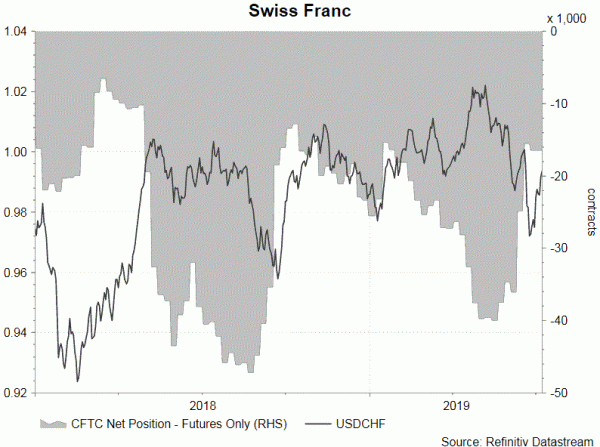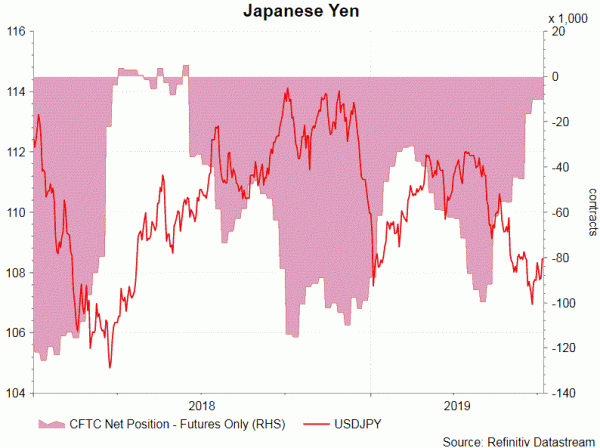 On commodity currencies, NET SHORT for AUD futures declined -7 585 contracts to 58 735. Speculative long positions increased +4 314 contracts while shorts dropped -3 271 contracts. Aussie should remain under pressure as the the expects RBA to continue cutting interest rates later this year. Separately, NET SHORT for NZD slipped -21 contracts to 24 032 contracts last week.