Economic data will hold considerable sway for currency traders on Thursday, with a steady stream of reports coming our way from Europe and the United States. Action begins at 06:00 GMT and will continue through to 17:30 GMT.
Germany will begin the day bright and early with the latest import price index. The monthly indicator is forecast to flatline for July.
At 07:00 GMT, the Spanish government will release a pair of inflation indicators, including the consumer price index (CPI) and the Harmonised Index of Consumer Prices (HICP). The HICP indicator is forecast to come in at 2.3% annually for August.
Germany is back in the spotlight at 07:55 GMT with its monthly employment report. Germany's unemployment rate is forecast to hold steady at 5.2% during August.
A deluge of Eurozone sentiment indicators is scheduled for release at 09:00 GMT. These include services sentiment, consumer confidence, industrial confidence, economic sentiment and business climate. The August reporting period is expected to show little change compared with the previous month.
Three hours later, Germany will release a batch of inflation figures, including CPI and HICP. Germany's HICP likely rose 0.1% in August and 2% annually.
Shifting gears to the United States, the closely-watched personal incomes and outlays report is due at 12:30 GMT. The monthly data set includes three headline indicators, including personal spending, personal income, and the core personal consumption expenditure (PCE) index. The core PCE index is used by the Federal Reserve to measure inflationary trends. For the month of July, it likely rose 2% annually, according to a median estimate of economists.
The US Labor Department will report on initial jobless claims at 12:30 GMT. The number of Americans filing for first-time unemployment benefits likely rose by 4,000 last week to a seasonally adjusted 214,000.
North of the border, the Canadian government will report on second-quarter GDP at 12:30 GMT. The economy is forecast to have grown 3% annually following a disappointing 1.3% gain the previous quarter.
USD/CAD
The North American pair will be highly sensitive to the newswire on Thursday. A strong Canadian GDP reading could send the USD/CAD to fresh lows. The pair has declined nearly 200 pips over the past week and now sits at 1.2922.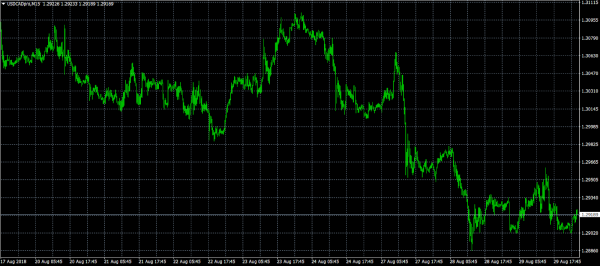 EUR/USD
Europe's common currency continues to hold the line on 1.1700 US after failing to breach that all-important level the past two tries. Above 1.1700, the EUR/USD faces immediate resistance at 1.1750. On the flipside, immediate support is located at 1.1655.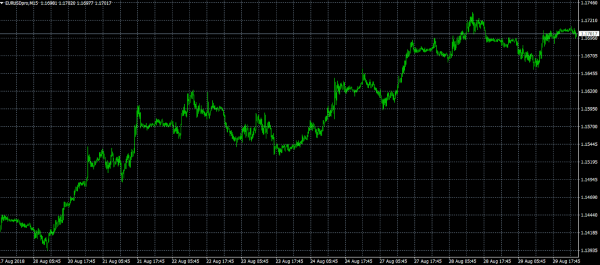 GBP/USD
Cable jumped to a new weekly high above 1.3000 on Wednesday amid speculation over Brexit. At the time of writing, the pair is trading at 1.3029, with the bulls eyeing 1.3040 and 1.3070 as the next major targets.