Energy prices jumped close to 3 percent on Tuesday. Brent gained 2.76 percent and WTI 3.07 percent as China is said to be looking at policies to boost economic growth. The US-China trade war has dented global growth expectations and this move by Chinese authorities is helping energy demand forecasts rise.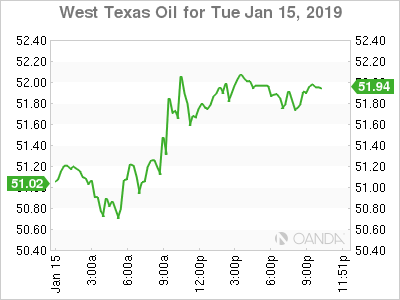 Trade data out of China this week was not positive with drops in exports and imports showing a clear impact of US tariffs. Beijing is hoping fiscal stimulus can overcome the stagnation.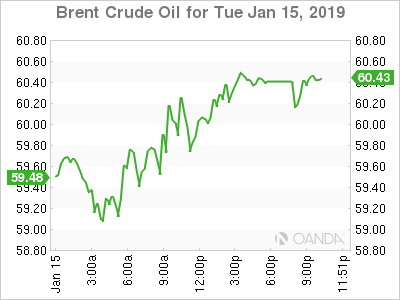 OPEC members and other major producers remain committed to a production cut that will last six months. If the US and China can work out their differences the agreement might not extend beyond that period as global growth regains traction.
Wednesday's weekly crude stock report is expected to show another drawdown in the United States. A drop in inventories and colder for longer weather will boost oil prices.