The 3.3 percent decline in factory orders for July is largely a reflection of a drop in aircraft orders following a surge in the prior month. Core orders and shipments still indicate steady improvement in business spending.
Taking Stock
The payback from June's surge in aircraft orders was enough to pull the headline into negative territory, but ex-transportation orders were up 0.5 percent—the best month since January.
Inventories increased for a second-straight month; this is consistent with our expectation for inventories to be additive to growth in the second half. The fact that the inventory-toshipment ratio came down suggests the stockpiling is justified.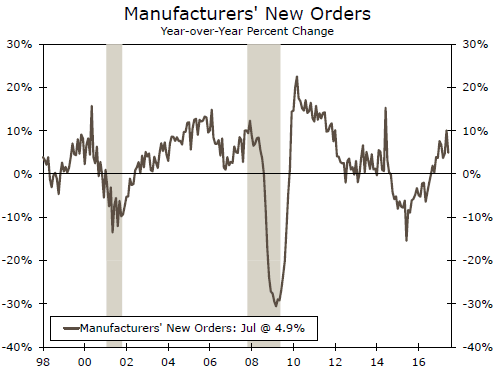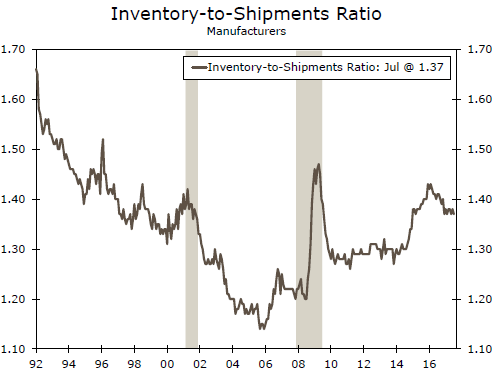 Despite Choppy Headlines, Gradual Firming in Core
Shipments of core capital goods orders increased 1.2 percent in July, lifting the 3-month annualized growth rate to 5.4 percent. This is consistent with our forecast for gradual firming in equipment investment in the third quarter.
In a positive sign for future spending prospects, core capital goods orders also increased in July, growing 1.0 percent which puts the 3-month annualized rate for that series at 5.1 percent.