Dollar outperformance continued this week supported by Fed Chair Powell's semi-annual testimony. However, USD Too strong for POTUS, and dollar rally has paused. UK inflation less than expected and Politics remained in the spotlight.
Technical Analysis
EUR/USD
The pair is trading within symmetrical triangle. We believe the support at 1.1580/1.1550 will hold and market will move toward 1.1820.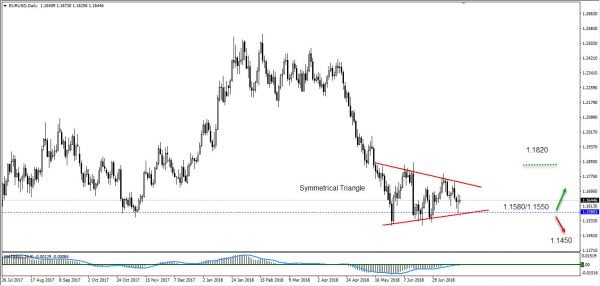 GBPUSD
We have moved into a significant region of support between 1.30 and 1.29, with 1.2935 a major level area to watch. If market kept trading above that level a correction wave toward 1.3120/1.3180 is expected.
USDJPY
Prices remain around mid-range, after falling from 112.80 resistance level. We could see a re-test of the previous top at 111.50/111.20.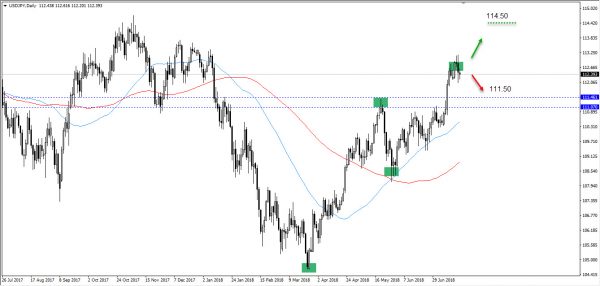 XAUUSD
Bearish Bias, despite we can see a corrective move toward 1232, however, it would be considered an opportunity for shorting gold to target 1205/1208 support levels.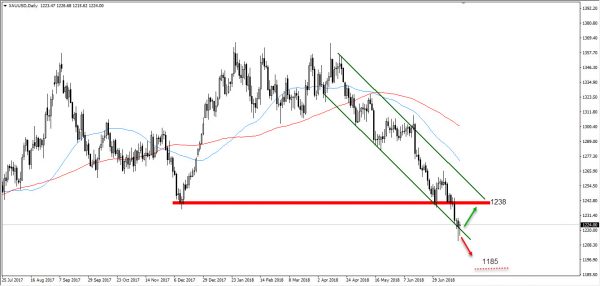 WTI
Rebound from the weak up- trend. Continuation for the bullish move is expected to target the resistance at 70.50 as long as the market is trading above 66.20.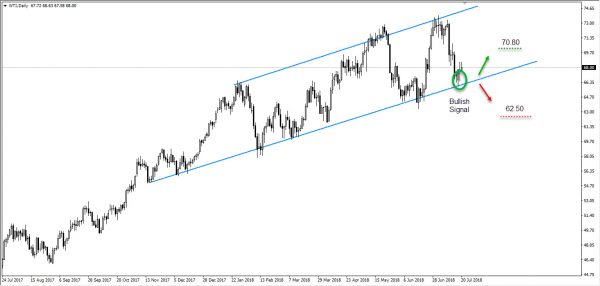 DAX
Continuing its downtrend after market failed to break the resistance level at 12750. We are looking for a move back towards 12,400/12350 as part of a medium-term range.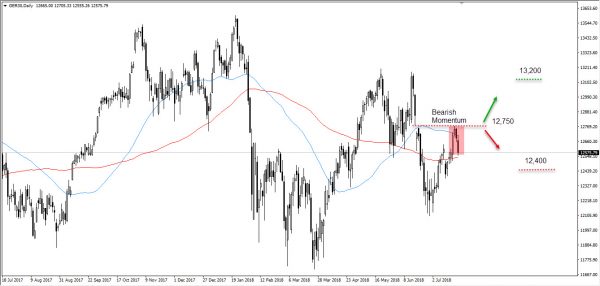 DOW Jones
Prices have pushed through support level and with momentum still in bull mode there is room to test the next resistance region (Channel resistance level ) between 25,250 and 25,380.