Hello traders and welcome back to the US session!
USDJPY made a nice bullish daily candlestick and looking on the intraday, we can see a nice five-wave rally, so seems like more upside can be seen after that small three-wave setback, especially if we consider a bullish looking Nikkei since we know they are positively correlated.
Don't forget, even 10Y US Yield and 10Y JPY Yield are recovering which also suggest higher prices for Nikkei and USDJPY.
NIKKEI vs. USDJPY, 1h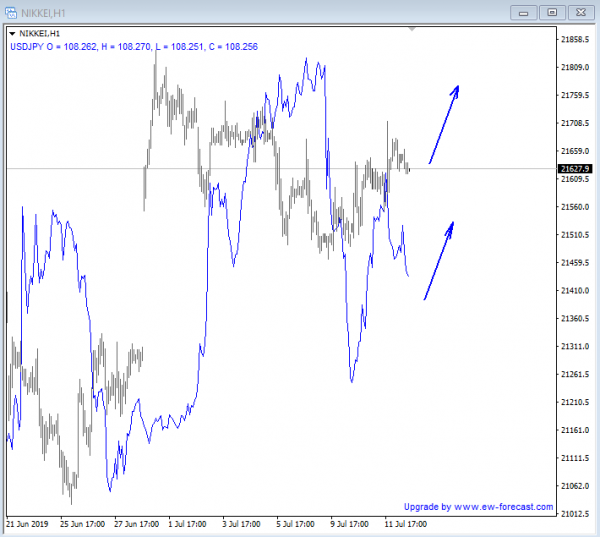 NIKKEI, 1h
USDJPY, 1h