Currency pair EUR/USD
The EUR/USD showed strong bullish momentum at the support zone (green). A bullish breakout above resistance (orange/red) could confirm the continuation of the uptrend whereas a bearish break below support makes a wave 4 (pink) less likely and a downtrend more probable.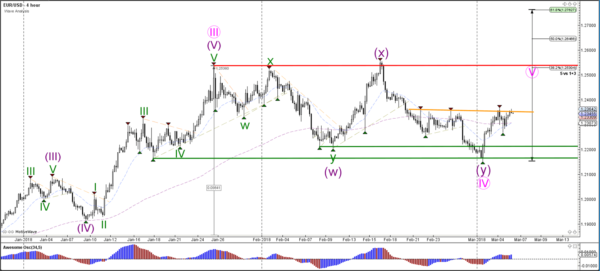 The EUR/USD could make a bearish pullback via an ABC pattern (blue) within wave 2 (purple).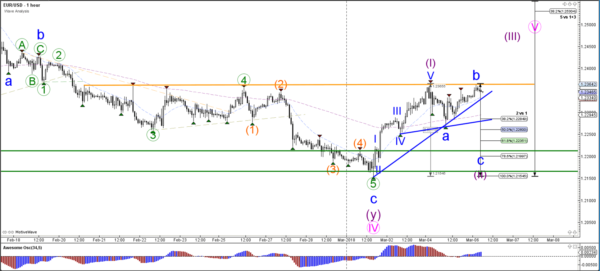 Currency pair GBP/USD
The GBP/USD is building a bullish channel (green) after bouncing at the 61.8% Fibonacci level.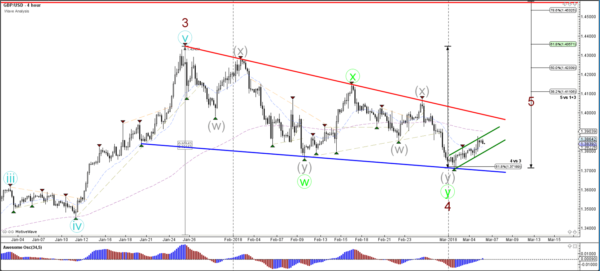 The GBP/USD is probably not in a bearish wave 4 anymore after breaking above the bottom of wave 1 (dotted red). It could now be in a bullish wave 4 (grey), unless price breaks above the bottom of the wave 1 (red line).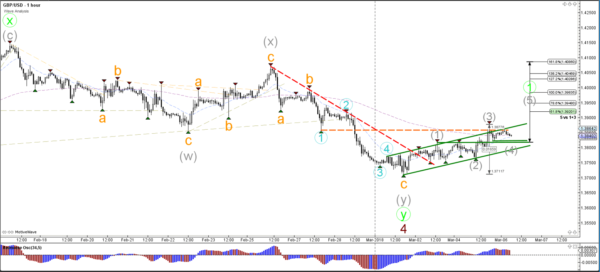 Currency pair USD/JPY
The USD/JPY could have completed a bearish wave 5 (blue) at the most recent lower low around 105.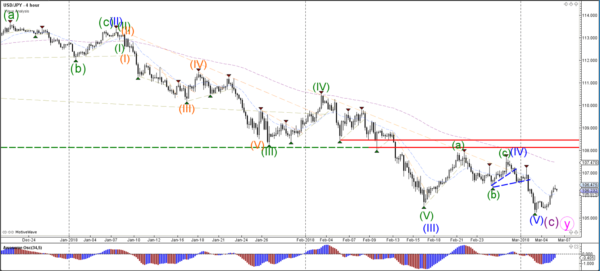 A bearish extension is still possible as the USD/JPY could be building a bearish wave 4 (green) correction, but a break above the resistance trend line(red) would invalidate this.