Sterling surges broadly in early US session and it's now the strongest one for today. It's EU chief negotiator Michel Barnier again. Bloomberg reports that Barnier said a Brexit deal with the UK is "realistic" within six to eight weeks.
According to an excerpt by Sky News, Barnier said "I think that if we are realistic we are able to reach an agreement on the first stage of the negotiation, which is the Brexit treaty, within 6 or 8 weeks." And, "taking into account the time necessary for the ratification process, the House of Commons on one side, the European Parliament and the Council on the other side … we must reach an agreement before the beginning of November. I think it is possible."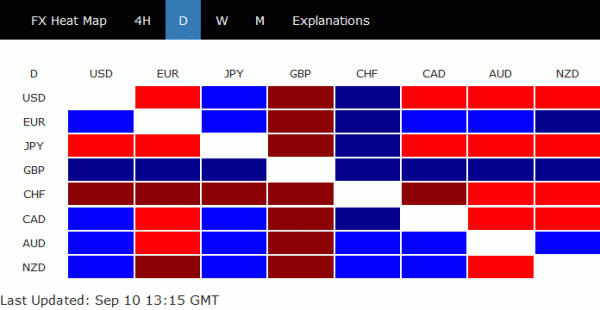 Separately, it's reported that EU is preparing to give Barnier new instructions to help closing a deal with UK. And that's seen as a act to support UK Prime Minister Theresa May as she's suffering attacks from Brexiteers at home. The decision could be made at the September 20 summit, paving the way to be adopted in October. And the Brexit deal could then be concluded at a special summit in November.
Riding on Swiss Franc's weakness too, GBP/CHF has taken out 1.2665 near term support, confirming short term bottoming. It's a bit early to tell if the whole down trend from 1.3854 has completed. But in short term, further rise should be see to 55 day EMA (now at 1.2827).