Dollar's strength in a relatively mixed markets today can be partly attributed to surging US yields.
Five year yield is up 0.031 at 2.859. 2.887/2.941 resistance is within touching distance for FVX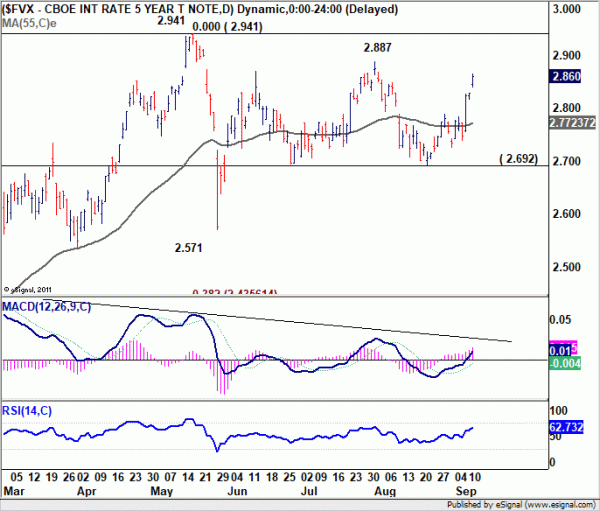 10 year yield is also up 0.029 at 2.966. 3.115 high is a bit far for TNX. But 3.000 now looks touchable.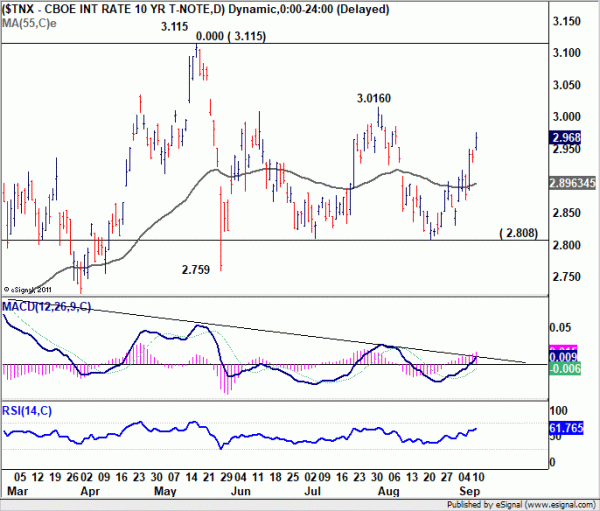 30 year yield is also up 0.023 at 3.111.